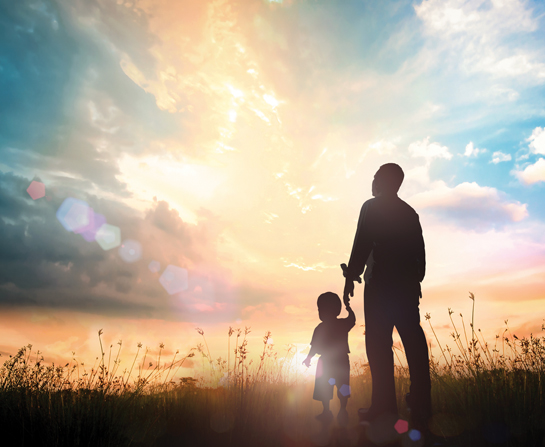 WORDS HANNAH MAY-LEE WONG
Applied Behaviour Analysis (ABA) is a therapy for autism, which applies the principles of learning and behaviour, to help reduce negative behaviour and increase positive ones in those with autism. Through the ABA, individuals with autism may improve in their language, social and living skills. Gan Huey Sien, a BCBA certifed special education specialist tells us more.
Every child is unique, and this also holds true for children living with autism spectrum disorder (ASD). As the name suggests, autism is a spectrum, which means each individual affected by it may: have a varying level of severity, display different symptoms, and have unique characteristics. Thus, treatment and intervention for autism is specific and should cater to each individual's needs.
There is a variety of intervention options available for children with autism. These should help them lessen their symptoms and  learn to better their skills. Thus far, the ABA is one of the very few, and most widely accepted, evidence-based interventions for autism.

AT WHAT AGE SHOULD A CHILD START THE ABA?
ABA is most effective when therapy starts from young. Most kids receiving therapy range between preschool to primary school age, but those beyond that age can still receive therapy.
It can be carried out at home or at school, either individually or as a group. It is quite intensive and time consuming, thus, therapy is often expensive. At Seed Autism, the centre which I run, the ABA program can range from 9 hours per week to 30 hours per week or more. Parents can also be trained to use the ABA method, so that they can carry on teaching their child and reinforce positive behaviours at home.
HOW LONG IS EACH PROGRAMME, TYPICALLY?
It depends on the needs and progress of the child. But we typically don't have children stay with us for more than three to four years.
"THERE IS A VARIETY OF INTERVENTION OPTIONS AVAILABLE FOR CHILDREN WITH AUTISM"
HOW ARE THE TEACHERS/THERAPISTS ACCREDITED?
The accrediting body for ABA is called the BACB (Behavior Analyst Certification Board). There are different levels of therapists who work with the kids. These include registered behaviour technicians (RBT), board certified assistant behaviour analysts (BCaBA) and board-certified behaviour analysts (BACB). This board exists to protect consumers, to ensure that qualified therapists practice ethically, and information disseminated is accurate. For more information, go to www.bacb.com.

PLEASE TELL US HOW THE ABA PROGRAMME WORKS
Children planning to undergo the ABA programme are first put through a comprehensive assessment. Characteristics such as language, communication, social, play, self-help and leisure skills are considered during this assessment. Thereafter, each child's designated therapist will work out a tailor-made lesson plan, which would be updated and re-evaluated as the child progresses.
If a child comes in with many challenging behaviours like screaming, tantrums, biting, pinching etc., the priority would be to work towards reducing these behaviours. Most of the time, we find that these behaviours happen because of a skill deficit. That means, it may be that the child can't tell you when he or she doesn't like something. It could be the TV playing too loud or they're hungry.
We identify the reason behind each behaviour, bearing in mind that sometimes, kids do things just for attention—they may want mummy or daddy's attention but don't know how to get it. Therefore, we teach them appropriate skills for communicating what they want by using methods of reinforcement and prompting. For example, if a child sees that mummy is busy, we prompt the child to give mummy a tap on the shoulder (getting attention appropriately). Mummy then turns and looks at the child, and this reinforces the child because the child got what he wanted.
Once we reduce the challenging behaviours (also called barriers because these hinder the child's development), we move on to the learning part. We build on their language, with a focus on communication. Note that not all kids with ASD can communicate vocally through words. They can communicate by showing you a sign, a picture or through gestures.
As the child gets older, things  get a little bit more complex. We teach them what kids at their age should be able to do, like asking for specific things, sitting in a group, sharing with their friends and more.
WHAT ARE THE MAIN IMPROVEMENTS YOU HOPE TO SEE IN A CHILD WHO WENT THROUGH THE ABA?
We aim to teach them positive behaviours that are important, and skills that are socially significant, so that they can live a meaningful life. Lesson time is expensive, so we make sure we teach them things that are applicable. The end goal is that the child would be able to transition into a mainstream school, with as little assistance possible. However, this depends on the severity of ASD the child has. Transitioning to a mainstream school doesn't happen for everyone, and each child's pace is different. HT
Reference: 1. WebMD. Therapies for Autism Spectrum Disorder. Retrieved from: https://www.webmd.com/brain/ autism/ss/slideshow-autism-overview.
If you like this article, do subscribe here.