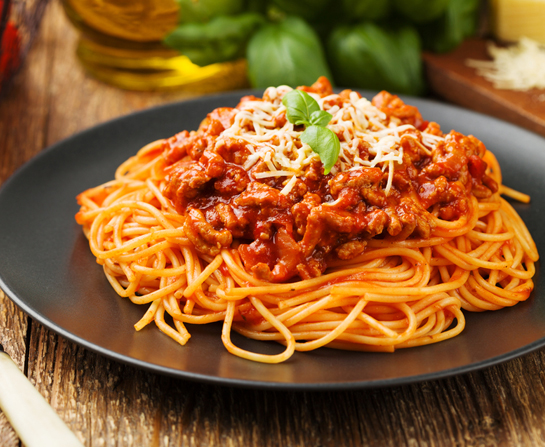 Box of gourmet chocolates? Check. Bouquet of carnations? Check. Tickets to that romantic comedy currently playing in movie theatres? Check. Dinner reservations for two? Well… you might want to reconsider that one. Although dining out has become the norm for many couples when celebrating Valentine's Day, why not try something different and opt for a home-cooked meal instead come this February 14th?
Now, before you protest in indignation (after all, Valentine's Day is the time for romance and many people's idea of romance does not involve slaving over a stove), hear me out. Although eating out has its perks, it does have its downsides – health issues being a major one.
Statistics show that Malaysia has emerged top in South-east Asia for the prevalence of both diabetes and obesity. Upon closer inspection, one of the causes for this worrying situation was found to be excessive calorie intake. According to 2005's Recommended Nutrient Intakes (RNI) for Malaysia, men require only 1900- 2200 calories whereas women require only 1770- 2145 calories daily. However, Malaysian cuisine is so rich in sugar and fat that a plate of nasi lemak accompanied with a fried egg and fried chicken contains as many as 934 calories!
These are all alarming figures but it is never too late to change. Modifying your dietary choices can be the first step. The American Heart Association recommends swapping unhealthy ingredients for healthier ones when cooking to cut down on unnecessary fats. For instance, replacing butter and shortening with cooking spray and low-sodium broth or swapping mayonnaise with low-fat yogurt.
But as great as these food swaps are, cooking can still be quite a drag, right? Not necessarily. With the right cooking methods and equipment, meal preparations can be straight-forward, convenient and even, fun. Take the airfryer, for example. A good airfryer takes only a matter of minutes to pre-heat while ensuring the perfect browning of fried food (crispy on the surface and oh-so-tender on the inside!). Also, airfryers can be used not only for frying but also for roasting, baking and grilling. Talk about multipurpose!
So, what's a more refreshing way to spice things up this Valentine's Day than impressing your loved one with a delectable homemade meal? Even better, get him or her involved in the cooking! Preparing a meal together is a great opportunity for some bonding time.
Here are several scrumptious, healthy recipes from Heart-y Meals: Smart Guide To Guilt-Free Cooking to help you get started. Happy cooking!
Herbs Crusted Fish with Spaghetti
Contributed by Azwan Ibrahim & Nur Laili Dasril (Diabetes Education Clinic)
For 1 pax
Preparation time: 15 minutes
Cooking time: 30 minutes
130g Seabass, bones removed or use fillet only
¾ tsp Salt
1tsp Black pepper
10g Bread crumbs
20g Oats
10g White sesame seeds
10g Black sesame seeds
40g Spaghetti (uncooked)
1 tbsp Olive oil
10g Garlic
30g Spinach, blended
30ml Low fat milk
10ml Lemon juice
20g Parsley, roughly chopped
20g Capsicum
5g Dried chili flakes
Marinate fish with ¼ tsp salt, black pepper, bread crumbs, oats, white and black sesame for 15 minutes.
Place the fish into the Philips Airfryer at 180C for 15 minutes until it is cooked. Leave aside.
Boil spaghetti in boiling water until al dente.
Sauté half of the garlic in olive oil. Add blended spinach, low fat milk, lemon juice and ¼ tsp salt and stir until it is thick. Blend the mixture.
Sauté the rest of the garlic, chopped parsley, capsicum, dried chili flakes and ¼ tsp salt until fragrant. Then, add spaghetti and mix well. Set aside.
Pour the spinach sauce in a plate. Roll up the spaghetti and top it with fish slices.
Chicken Roll with Garlic Cream Sauce
Contributed by Azwan Ibrahim & Nur Laili Dasril (Diabetes Education Clinic)
For 1 pax
Preparation time: 15 minutes
Cooking time: 30 minutes
150g Chicken breast, skin & fats removed
½ tsp Salt
5g Black pepper
5g Cajun powder
5g Paprika powder
1 medium Onion, 50% cut in rings, 50% finely chopped
60g Asparagus, cut into 2 inches in length
3 no Cherry tomatoes, cut into halves
1 no Egg, beaten
10g Flour
10g Bread crumbs
1 tsp Vegetable oil
3 cloves Garlic
15 ml Low fat milk
30 ml Water
Marinate chicken breast with ¼ tsp salt, paprika and Cajun powder.
Lay half the amount of onion, asparagus and cherry tomatoes on the chicken breast.
Brush the egg on the chicken breast and dip in the flour and bread crumbs.
Airfry at 180C for 15 minutes. Remove from the airfryer and cut into an inch in thickness.
Sauté garlic and chopped onion in vegetable oil until fragrant. Add low fat milk and ¼ tsp salt. Stir until it thickens. Turn off heat.
Pour the gravy over the air fried chicken rolls.
Cherry Shortbread
Contributed by Mary Easaw (Dietetics & Food Services)
For 10 slices
Preparation time: 15 minutes
Cooking time: 20 minutes
80g Soft margarine
25g Castor sugar
49g Corn flour, sifted
80g Plain flour
20g Glazed red cherry, finely chopped
Cream the margarine, castor sugar and corn flour until the colour becomes light and pale.
Add cherries and plain flour. Knead to form a soft, smooth dough. Chill the dough for half an hour.
Place the dough into a rectangle baking tray and press until the thickness is about 1 cm.
Prick the surface using a fork all over the top of the dough.
Pre-heat the airfryer for 6 minutes at 160C. Place the baking tray in and bake for 20 minutes.
Remove from the airfryer and cut into thick slices to serve.
For more yummy, heart-y recipes, grab a copy of Heart-y Meals: Smart Guide To Guilt-Free Cooking from IJN Diet Consultant Clinic (Ground Floor Block A & Block B, (03) 2600 6596/6942) or FATCHECK Secretariat (www.fatcheck.my, (03) 7961 1868).
If you like this article, do subscribe here.