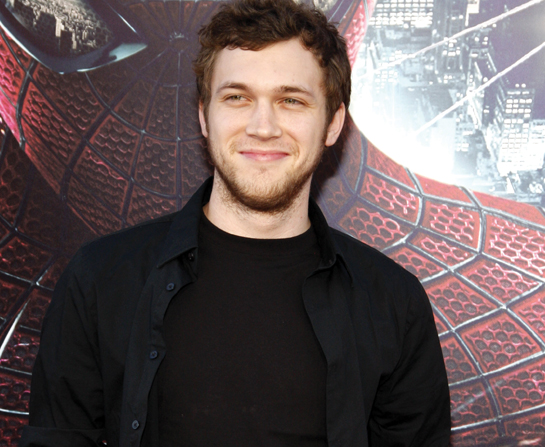 Phillip Phillips sure scored a home run with his coronation song Home. Winning Season 11 of American Idol was not easy for him, though as he had to endure multiple surgeries to correct his chronic kidney problems during that time.
"He's been doing [well], but it's just gruelling hours and it's just amazing what he's done through the journey," said Phillip Phillips Sr., Phillips's father, after the finale. "Eight operations since we started American Idol … He's hitting 50%, but he's still up there swinging away." His father was so happy with Phillips's victory and declared that his son would be capable of performing even better when he fully recovered.
Phillips had to undergo the surgeries to remove multiple kidney stones which were too large. After the American Idol finale, he had to go for yet another surgery to reconstruct his kidneys.
He later revealed that it was a struggle for him to face the surgeries and participate in American Idol at the same time but was thankful he had the support. "It was very tough [getting through the season]. I had great doctors and great people surrounding me [who] really helped out, so it's just a blessing to be here."
Diamond in the rough
Phillip LaDon Phillips Jr. was born in Albany, Georgia, on September 20, 1990, to Sheryl and Phillips Sr. He has two sisters, Lacey Neil and LaDonna Urick. Although he grew up listening to Jimi Hendrix and Led Zeppelin, he was actually inspired by Damien Rice, Dave Matthews and John Butler to become a musician.
At 14, he started his musical adventure by playing the guitar. His long-time friend and brother-in-law Benjamin Neil became his mentor and encouraged him to delve in music.
Phillips teamed up with Neil and his other brother-in-law Todd Urick to form a band called Phillip Phillips Band and they performed locally. In 2010, Phillips won a local singing competition, Albany Star.

Chasing his dreams
Phillips tried out for American Idol after failing to make it to the finals in America's Got Talent. It was after the Top 13 performance that Phillips found out he had kidney stones. He even considered dropping out of American Idol due to the pain, but managed to hang on.
Phillips' struggle has paid off as his music career was launched along with his coronation song, Home which sold more than 4 million copies in the US. His debut album, The World from the Side of the Moon became platinum hit in 2013. The excitement and journey continued as he released his second album, Behind the Light in 2014, featuring songs he has written himself. On Boxing Day 2014, Phillips became engaged to his girlfriend, Hannah Blackwell.
Phillips is determined to bring out the best in his music and performance despite all odds, including the recent lawsuit he filed against his record and management label, 19 Recording Inc. which he feels has dealt him an "oppressive" contract. Meanwhile, he continues to give concerts and should everything go well, he will be performing in Miami in February 2016.
"I look forward to being able to make my own choices about my career and to being able to make great music and play it for my fans." Keep up the good work, Phillip!
References:
1. ABC News. Available at www.abcnews.go.com
2. People. Available at www.people.com
3. The Hollywood Reporter. Available at www.hollywoodreporter.com
4. Wikipedia. Available at https://en.wikipedia.org/wiki/Main_Page
If you like this article, do subscribe here.