WORDS DR NIK MUKHRIZ NIK MUSTAPHA & DR MOHD AMIR MUKHSIN ZURIN ADNAN
FEATURED EXPERTS

DR NIK MUKHRIZ NIK MUSTAPHA
Lecturer and Specialist Orthodontist
Centre of Paediatric Dentistry and Orthodontic Studies Faculty of Dentistry
Universiti Teknologi MARA (UiTM)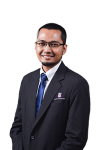 DR MOHD AMIR MUKHSIN ZURIN ADNAN
Lecturer and Specialist Orthodontist
Centre of Paediatric Dentistry and Orthodontic Studies Faculty of Dentistry


Universiti Teknologi MARA (UiTM)
5 QUICK FACTS ABOUT THUMB SUCKING
Thumb-sucking—a repetitive behaviour of sucking the thumb—is one of the behaviours referred collectively as non-nutritive sucking habits (NNSH).
This behaviour has the potential to adversely affect the dentition, occlusion, and facial structures.
It is prevalent among young children, particularly girls, and its occurrence tends to decrease with age. Approximately 70% to 80% of children exhibited this habit before the age of 5, with the incidence reducing to 12.1% and 1.9% beyond the age of 7 and 12, respectively.
Interestingly, a higher percentage of mothers with thumb-sucking children had received some college education in comparison to mothers of children that don't have this habit.
It was also reported that the prevalence of thumb-sucking was least common among children that had favourable breastfeeding opportunities.
THUMB-SUCKING COMFORTS & SOOTHES INFANTS
The thumb-sucking reflex is one of the first sophisticated patterns of behaviour in infants, appearing around the 29th week of age.
Such reflex is considered normal, harmless, and comforting.
It helps infants to fall asleep easier as well as provide a sense of comfort, happiness, and security when they feel distressed.
COMMON FACTORS, EMOTIONS & SITUATIONS ASSOCIATED WITH A BABY'S THUMB-SUCKING HABIT
Fatigue.
Boredom.
Hunger.
Anger.
Fear.
Excitement.
Tooth eruption.
Insufficient sense of satisfaction.
Physical and emotional stress.
WHAT STARTED OUT AS AN EMOTIONAL COPING MECHANISM CAN BECOME A HABIT WHEN THE CHILD IS OLDER
Because thumb-sucking is a comforting coping mechanism, a child may eventually develop a strong attachment to this habit that persists at an older age.
This is the point at which problems begin to arise.
There is a direct link between the destructive effects of thumb-sucking habit and the intensity, frequency, and duration of the habit.
Having the habit for a short period will not leave much of an impact on the child.
However, continuous thumb sucking more than 6 hours daily often lead to the development of significant destructive outcomes.
Abnormal Pattern of Teeth Formation
The constant pressure and sucking motion exerted by the thumb on the teeth may interfere with a child's normal path of tooth eruption and cause teeth to shift unnaturally. The position of the thumb within the oral cavity determines the pattern of the deformity.
A study has indicated that the incidence of tooth misalignment (malocclusion) is 3 times higher among children that exhibit thumb-sucking behaviour and other unhealthy oral habits, compared to those who do not have any such habits.
Asymmetrical Open Bite
The child's front upper and bottom teeth do not come in contact when biting. This is usually worse on the side that the digit is sucked.
In turn, this may interfere in biting, speech, and to some extent, prevent closing of the lips.
Asymmetrical Facial Appearance
The narrowing of the palate associated with strong buccal musculature contraction and low position of the tongue can lead to the development of a posterior crossbite.
This can potentially impede the establishment of a proper bite and cause the jawbone to shift to one side, resulting in an asymmetrical facial appearance.
Increased Overjet
The tongue may push the upper front teeth forward, resulting in a 'sticking out' appearance while the lower front teeth is backward. The combination of these movements will result in an increased horizontal gap between the upper front and lower front teeth, a condition referred to as increased overjet.
Children with an increased overjet usually are at a greater risk of dental trauma due to the prominence of the teeth.
Speech Difficulties
Pronouncing certain words using tip of the tongue may be difficult, often with the child developing a lisp.
Skin Problems
Prolonged thumb sucking can cause skin irritation, cracked skin, and callus formation along the thumb.
Fingernail infection and eczema of the thumb may also develop.
WHEN SHOULD PARENTS BE CONCERNED ABOUT THEIR CHILD'S THUMB SUCKING?
The American Dental Association recommends intervening before a child turns 4 or, at the latest, by the time the permanent front teeth are about to erupt at the age of 5.
If the habit continues into the mixed dentition stage, past the age of 6, problems with the position of teeth might occur.
These problems can still self-correct and the child experience normal tooth growth if the habit is stopped by the age of 7.
After this age, the positions of the child's teeth become more established and self-correction is less likely to occur. Complex orthodontic treatment is needed at this stage.
Hence, parents should aim to help their child stop the habit as early as possible, such as during preschool.
HOW TO WEAN YOUR CHILD OFF THUMB SUCKING
Psychological or Behavioural Approaches
Identify triggers. Determine the situations or times that would most likely drive your child to suck their thumb. By identifying these triggers, you can redirect their attention or provide them with alternative forms of comfort.
Positive reinforcement. Celebrate your child's thumb-free moments. Consider setting up a reward system like a sticker chart that allows your child to visualize their progress and earn treats for sustained periods without thumb-sucking.
Communicate. Engage your child in age-appropriate discussions about thumb-sucking. Help them understand why they need to stop, while at the same time addressing any of their anxieties that lead them to suck their thumb.
Use visual reminders such as a band-aid on their thumb or a colourful bracelet on their wrist as a visual cue to remind them not to suck their thumb.
Distraction and substitution. Help your child find alternative ways to comfort themselves or keep their hands busy. Offer items like a soft toy, a soothing blanket, or even a stress ball. Keeping their hands occupied can divert attention away from thumb-sucking.
Seek professional help. If your child's the thumb-sucking habit persists despite your efforts, consider consulting a child psychologist or counsellor. They can help identify any underlying emotional or psychological issues contributing to the habit and provide appropriate guidance.
Non-orthodontic Strategies
Thumb guards are devices that fit over the thumb and make thumb-sucking less enjoyable.
Other forms of physical barriers that can be used include bandages and gloves, but parents will have to monitor the child as these barriers can be easily removed by the child.
Taste-based deterrents. Apply bitter-tasting products to the child's thumb as an immediate and often effective deterrent.
Orthodontic Strategies
Palatal crib is a dental appliance attached to the upper teeth. It prevents the thumb from comfortably resting against the roof of the mouth. Dentists often recommend the use of this appliance if the child's thumb-sucking habit is causing dental issues.
Bluegrass appliance is designed to redirect thumb-sucking behaviour. It includes a roller or bead that the child can play with using their tongue, instead of sucking their thumb. Over time, this can help break the habit.
Quad-helix with crib attachment is recommended for more severe dental complications arising from prolonged thumb-sucking. This device corrects dental misalignments while curbing the thumb-sucking habit.