WORDS PROFESSOR ONG CHIN ENG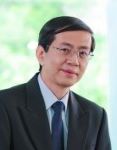 FEATURED EXPERT


PROFESSOR ONG CHIN ENG
Dean of School of Pharmacy
International Medical University (IMU)
UNSAFE MEDICATION PRACTICES AND MEDICATION ERRORS A LEADING CAUSE OF INJURY AND AVOIDABLE HARM 
Globally, the cost associated with medication errors has been estimated at USD42 billion every year.
Furthermore, throughout the world each year, adverse drug events—harm resulting from medication use —cause billions of visits to hospital emergency departments.
LEARNING ABOUT MEDICATION SAFETY CAN REDUCE AND EVEN PREVENT THE RISK OF HARM FOR YOU AND YOUR LOVED ONES
Errors can occur at different stages of the medication use process. These include but not limited to patient receipt of the incorrect prescription (such as receiving the wrong drug or the correct drug but at the wrong dosage), harmful drug-to-drug interactions, errors in the drug preparation or delivery, and inappropriate or overprescribing of certain drug groups such as opioids.
Medication errors can also occur as a result of weak medication systems and/or human factors such as fatigue, poor environmental conditions or staff shortages. These issues can affect prescribing, transcribing, dispensing, administration and monitoring practices, which can then result in severe harm, disability and even death.
ENSURING THE SAFE PRESCRIBING AND DISPENSING OF MEDICATION TO PATIENTS
In conjunction with World Pharmacist Day on 25 September, it is a timely reminder to the pivotal role of this healthcare provider in safeguarding the proper and safe use of medicines.
Pharmacists ensure that patients not only get the correct medication and dosing, but that they have the guidance they need to use the medication safely and effectively.
However, as healthcare providers with expertise and focus on medications, there is an opportunity for the pharmacists to expand their role as patient safety leaders, working with patients and other providers to improve patient care outcomes and prevent medication errors.
While traditionally pharmacists have been perceived as 'behind the glass' dispensing medications, in the changing healthcare landscape they are increasingly seen as critical partners in the multi-disciplinary care team addressing complex patient needs.
Particularly in response to the recent COVID-19 pandemic, there are some clear opportunities for hospital and community pharmacists to assume a greater role in pressing patient safety issues, access to medications, medication adherence, readmission reductions, and medication safety.
Pharmacists have a unique expertise and knowledge base that can support improvements in medication error rates and play a critical role in the reporting process, such as providing appropriate feedback to providers. This may result in improved prescribing practices and greater teamwork as well as improving pharmacist confidence and feeling of self-worth in the care team.
ANTIMICROBIAL STEWARDSHIP (AMS) PROGRAMMES
Antimicrobial resistance is a growing public health threat and inappropriate use of antimicrobials (including antibiotics, antivirals, and antifungals), has further aggravated the resistance.
Pharmacists have an important role within AMS programmes, including developing and managing antimicrobial guidelines; reviewing individual patient regimens to optimize therapy; educating healthcare staff on the appropriate use of antimicrobials; and monitoring and auditing outcomes.
Pharmacists are central to the delivery of education on stewardship to healthcare professionals, patients and members of the public. Pharmacists are also key healthcare educators in the community, as they are often the first point of contact for the public and have a responsibility to be a source of information and education on antimicrobial use and resistance.
AMS programmes have been proven effective at improving clinical outcomes, reducing adverse events, and reducing resistance. Given the success of the AMS model, pharmacist role in other medication stewardship programmes may increase.
PHARMACISTS OFFER UNIQUE SKILLSETS TO ADVANCE PAIN AND OPIOID STEWARDSHIP PROGRAMMES
Other therapeutic areas, such as glycaemic control and thrombotics, may also be suitable targets for future programmes.
As evidence continues to demonstrate the success of stewardship programs, medication stewardship could become a central aspect of the pharmacists' role in ensuring patient safety.
COUNSELING SERVICES AND COMMUNICATION ON POTENTIALLY UNSAFE MEDICATION COMBINATIONS
Increasing medication reconciliation by the community pharmacist following hospital discharge has the potential to reduce adverse events, reduce patient hospital readmissions, and even reduce the risk of death.
PROVISION OF LONG-TERM CARE
From a healthcare policy and care delivery standpoint, there is an ever-increasing focus on providing long-term care as a means of increasing the quality and safety of care. As patient care delivery evolves from episodic to longitudinal, organizations will restructure to care for patients across the continuum.
This evolution will reinforce the need for team-based care to ensure care coordination, patient safety, and optimal patient outcomes. Pharmacists play a great role in supporting a transition to longitudinal patient care and can serve to enhance pharmacist patient safety services.
Central to this longitudinal care is the home medication review (HMR) process. The intent of the HMR is to support the quality use of medicines and assist minimizing adverse drug events by helping patients to better understand and manage their medicines through a medication review conducted by a pharmacist in the home.
An HMR is a collaborative process between the referring doctor (referrer), pharmacist, patient, and where appropriate, a carer.
Currently, there are 3 HMR services provided by Malaysian government hospitals and health clinics, namely neurology/stroke, psychiatry, and geriatrics.
During the HMR interview process, the pharmacist will aim to improve the patient's understanding of the medicines.
After the initial interview, the pharmacist will produce a HMR report that outlines the findings. This report aims to improve the referrer's understanding of how the patient is using the medicines and provide recommendations that will assist the referrer and patient in developing a medication management plan.
If clinically indicated, up to two follow-up services can be conducted, with a focus on the resolution of medication-related problems identified at the initial interview.
DIGITAL HEALTH & TELEPHARMACY
Digital health and telepharmacy have gained increasing importance in the delivery of health care, largely due to COVID-19 pandemic.
There are some innovative models of telepharmacy services aimed at optimizing and improving access to pharmacy care, resulting in improved patient safety and outcomes.
Such innovative technology improves access and affordability for consumers, breaks down geographical barriers to accessing pharmacy services and medicines, and empowers pharmacists to manage medication risks for consumers.
The use of digital health records, electronic prescriptions, and real-time prescription monitoring, for example, provides ample opportunities for pharmacists to ensure the safe and quality use of medicines.
THE FUTURE
As the topic of medication error is continually pushed to the forefront of patient safety initiatives, the role of pharmacists will continue to evolve. This will broaden the opportunities pharmacists have to become integral change makers in the reduction of adverse events and improvement of healthcare safety.