WORDS NG SHAN NA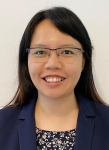 FEATURED EXPERT


NG SHAN NA
Head of the Centre for Counselling Services and Student Welfare
Taylor's University
Every year on October 10, the world celebrates World Mental Health Day as a means of raising awareness about mental health issues and advocating for better mental health care and support, as well as ending the stigma associated with it.
THIS DAY SERVES AS A TIMELY REMINDER OF THE IMPORTANCE OF MENTAL HEALTH
Millions of individuals throughout the world battle with anxiety, despair, and numerous other mental health disorders, which are exacerbated by factors like the COVID-19 pandemic, economic uncertainty, and social isolation.
In Malaysia, there is as an estimated 1 in 3 adults are experiencing mental health issues, the second largest health problem after heart disease.
The urbanization of Malaysia, rising stress levels, and shifting lifestyles are some of the factors that have contributed to the growth in mental health issues among Malaysians.
MANY PEOPLE STRUGGLE IN SILENCE DUE TO THE STIGMA ASSOCIATED WITH SEEKING TREATMENT
Some of the stigmas faced within the community include the fear of discrimination and social ostracism, cultural beliefs, and a misunderstanding of the true meaning of mental health.
THE ESSENTIAL THREE 'E'S
Mental health impacts how we think, act, and feel, and it guides us on how to handle stressors, engage with others, and make positive choices in life.
Thus, it is highly essential for us to learn about the 3Es:
Encouraging awareness of mental health and suicide prevention among the community.
Educating the community about the resources available for various mental health needs and suicidal behaviour.
Equipping the community with basic skills to strengthen their mental health and with basic suicide prevention skills.
With these 3Es, the community will be able to come forward to steer a positive environment in discussing mental health and its challenges.