WORDS LIM TECK CHOON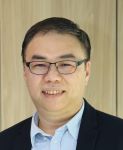 FEATURED EXPERT


DR TAN CHIH KIANG
Consultant Clinical Oncologist
Thomson Hospital Kota Damansara
PANCREATIC CANCER AT A GLANCE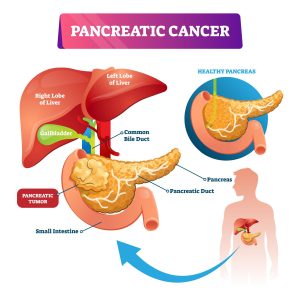 "Pancreatic cancer is a type of cancer that originates from the pancreas, a vital organ located between the stomach and liver," Dr Tan Chih Kiang tells us. "It occurs when abnormal cells in the pancreas multiply uncontrollably, forming a tumour."
It's the 12th most common cancers diagnosed worldwide.
It's one of the deadliest cancers, with a 5-year survival rate of just 5–10%.
According to Dr Tan, this low survival rate is mainly the result of many pancreatic cancer cases being detected and diagnosed only when the cancer has reached an advanced stage. "At this stage, treatment options are limited, and surgery is no longer an option," he says.
YOU ARE MORE LIKELY AT RISK OF PANCREATIC CANCER IF YOU…
Are obese. People with body mass index or BMI of 30 and higher face up to 20% increased risk.
Smoke. 25% of pancreatic cancer cases involve tobacco smokers.
Have diabetes. The link between diabetes and pancreatic cancer is still unclear, however.
Have chronic pancreatitis or long-term inflammation of the pancreas. Heavy smoking and drinking of alcohol can lead to chronic pancreatitis.
Have a genetic mutation that leaves you more likely to develop this cancer.
Are older. Dr Tan shares that the average age of the people diagnosed with this cancer is 70.
Aside for the last 2 risk factors, the other risk factors can be managed through lifestyle modifications—losing weight through healthy, balanced diet and regular physical activity, for example—and good control of existing health conditions. You can consult your doctor for more information.
HOW TO TELL THAT YOU MAY HAVE PANCREATIC CANCER
Upper abdominal pain and discomfort. The pain may radiate to the back.
Jaundice, which is the yellowing of the skin and the white of the eyes, and/or very itchy skin.
Indigestion that does not respond to conventional medications.
Fatigue—feeling exhausted all the time.
Unexplained weight loss.
Most of these symptoms often go undetected, or are assumed to be trivial, hence the cancer is allowed to progress to an advanced stage unchecked.
Dr Tan advises us to see a doctor should we experience these symptoms. Better safe than sorry, as early detection allows for a higher chance of better treatment outcome!