WORDS DR DATIN CLARENCE KAVETHA A/P S.S. DANIEL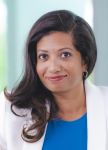 FEATURED EXPERT


DR DATIN CLARENCE KAVETHA A/P S. S. DANIEL
Consultant Paediatrician, IMU Healthcare
and Lecturer, School of Medicine, International Medical University
Injections can be scary for both adults and children population in general. So why do we still do it?
WHY ARE THE MAJORITY OF VACCINES STILL GIVEN VIA INJECTIONS?
This is mainly because, by injecting directly into the muscle, the vaccines produce a good immune response and certainly provide adequate protection.
Many studies on needle-based vaccinations have demonstrated that these vaccines have good efficacy and high safety levels.
Furthermore, the World Health Organization (WHO) have set standards for vaccine administration, and needle-based vaccination is accepted by most countries and has become a standard practice.
INJECTIONS DON'T HAVE TO HURT (MUCH)!
There are certain vaccines that can be given into the skin instead of the muscle, hence they can be less painful.
This method uses a shorter and thinner needle, so it can also be less intimidating as well to some people.
ARE THERE ANY NEEDLE-FREE ALTERNATIVES TO RECEIVING VACCINES?
There are a few alternative vaccines that do not involve needles. All said, the choice of vaccine delivery still depends on the vaccine characteristics and the targeted disease.
Some needle-free alternatives include oral vaccines in the form of liquid or tablet for diseases like polio and cholera. However, some vaccines are not stable when given orally, mainly because the digestive enzymes in our stomach make it very challenging for most vaccines to work.
Nasal vaccines are also available for certain infections such as the flu—these vaccines are sprayed into the nose.
Having said all of these, I should point out that there is still ongoing research and development to produce alternative vaccine delivery methods that would be less painful and easier to administer.
SCARED OF NEEDLES? DON'T LET YOUR FEAR KEEP YOU FROM GETTING YOUR SHOTS
Bring a close friend or family member along with you.
Tell the staff that will administer the shot that you're afraid of needles. Most of them will understand and do their best to soothe your anxiety.
Don't look at the needle going into your arm. Distract yourself by looking at something else or chatting with the staff or your companion.
 If your nerves are getting the better of you, take deep breaths and slowly count to 10.