WORDS DR AISHAH MOHD HAFIZ & DR DURGA VETTIVEL
FEATURED EXPERTS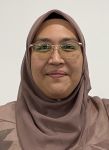 DR AISHAH MOHD HAFIZ
Senior Lecturer in Emergency Medicine
School of Medicine
Faculty of Health and Medical Sciences
Taylor's University

DR DURGA VETTIVEL
Senior Lecturer in Family Medicine
School of Medicine
Faculty of Health and Medical Sciences
Taylor's University
Lesser-Known Breastfeeding Issue 1
DYSPHORIC MILK EJECTION REFLEX (D-MER)
This describes a sudden, intense, onset of negative emotions, just before a 'let down' or the release of milk occurs.
It is estimated that 5% to 9% of breastfeeding mothers experience this at some point.
It can take place during direct feeding, expressing of milk, or whenever let down occurs—for example in response to a crying child.
Not much is known as to why D-MER occurs, but it could be due to a sudden drop in the level of dopamine or 'happy hormones' in the brain. What could have happened is that the suckling action during direct feed or mimicked by a breast pump secretes the hormone oxytocin, which stimulates milk production and release. Studies have shown that it also inhibits dopamine release.
Symptoms last only for a few minutes and disappear when the milk flow is established.
Most women who have experienced D-MER reports decreased frequency after the first 3 months, although it can persist as long as the mother breastfeeds or pumps her breast milk.
SYMPTOMS OF DYSPHORIC MILK EJECTION REFLEX (D-MER)
Sudden anxiety and irritability.
Sadness or hopelessness.
Anger.
Self-hate or low self-esteem.
Asinking feeling in the stomach or dread.
In some cases, the symptoms can be severe, such as suicidal ideation.
Lesser-Known Breastfeeding Issue 2
BREASTFEEDING AVERSION RESPONSE (BAR)
This describes a feeling of aversion (strong dislike or wanting to stop) while breastfeeding, which occurs the entire time the child is latched on to the mother's breast. This can result in the mother developing a compulsion to unlatch.
Currently, there isn't much research done into this matter.
An empirical study done in Australia concluded that BAR is unexpected and difficult for mothers. It may result in detrimental effects on maternal identity, mother-child bonds, and intimate family relationships. Some of the participants in this study described the experience as 'skin crawling' while others reported negative sensations that were 'visceral', 'overwhelming' and 'uncontrollable'.
As of now, there has been no research done to study the prevalence of BAR among Malaysian women. We can only speculate whether BAR may be a key factor for the low rate of exclusive breastfeeding.
FACTORS THAT COULD UP THE RISK OF DEVELOPING BAR
Breastfeeding for the first time.
Breastfeeding 2 or more children at the same time.
Menstruation.
Breastfeeding during pregnancy.
WHAT TO DO IF YOU THINK YOU HAVE D-MER OR BAR
Recognizing these conditions is an important first step.
Experts recommend self-help strategies such as meditation, positive self-talk, and personal distraction (listening to music, etc) during the feeding or pumping sessions to better manage the negative emotions associated with these conditions. These little actions can help increase the mother's levels of happy hormones.
Don't face these challenges alone. Talk about these negative emotions with your partner and loved ones and seek help from healthcare professionals such as lactation consultants, counsellors, or therapists.