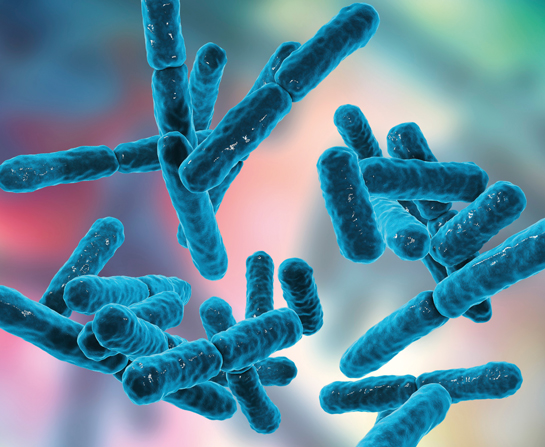 WORDS HANNAH MAY-LEE WONG
THEY'RE ALIVE!
The World Health Organisation defines probiotics as live microorganisms which when administered in adequate amounts, confer a health benefit on the host. In other words, probiotics are live bacteria and yeasts that when taken, give your body good health benefits. Probiotics supplements that are now widely available mainly support the digestive system. However, researchers are still trying to figure out how exactly probiotics work to benefit the body. It is also unsure which probiotics are most helpful for specific health problems and what the ideal amount or dose taken should be.
That said, there is evidence to show that some probiotics can help prevent diarrhoea caused by antibiotics and diarrhoea caused by infections; probiotics are also known to alleviate symptoms of irritable bowel syndrome and help restore a healthy balance between "good" and "bad" bacteria in the gut.
PROBIOTICS ARE COMMONLY REFERRED TO AS "GOOD BACTERIA"
Although bacteria are notoriously known for causing disease, some bacteria are dubbed "good" bacteria because they help ensure healthy functioning of the body. Lots of "good" bacteria live in our digestive system, and they aid us in the process of digesting food, destroying disease-causing microorganisms and producing vitamins. Most of the microorganisms found in probiotics supplements are the same or similar to those good bacteria found naturally in our bodies.
YOU DON'T JUST GET THEM FROM SUPPLEMENTS
Probiotics don't just exist in neatly packaged sachets or bottles found at the pharmacy. Certain foods are known to be rich in probiotics. Probiotics can be found in many fermented products, for example: yoghurt, kefir, kimchi, tempeh, pickles and more.
NOT ALL PROBIOTICS SUPPLEMENTS ARE THE SAME
There are a couple of things that can differ greatly from one probiotics supplement to another. These include: colony forming units (CFUs), suitability for children, required mode of storage (some need to be stored in the freezer) and the number of strains of bacteria. Different strains of bacteria give different health benefits, but generally there are two groups of bacteria commonly found in probiotics: Lactobacillus and Bifidobacterium. If you are unsure which probiotics is best for you, seek the advice of your physician.
PREBIOTICS ARE NOT PROBIOTICS
Probiotics supplements are often packaged with prebiotics, and for good reason. Prebiotics are non- digestible food substances that support the growth of "good" bacteria in the digestive system. When prebiotics are combined with probiotics, they are known as synbiotics. HT