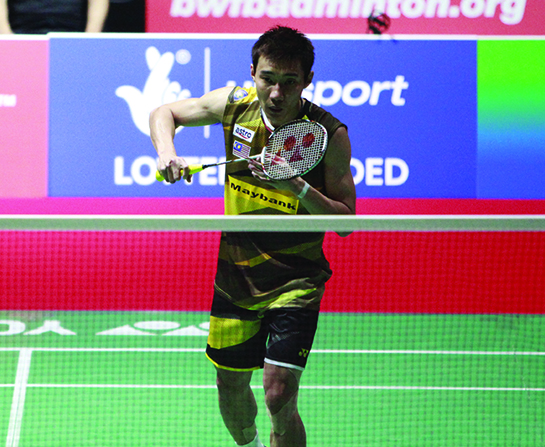 April 28, 2015 was a great day; a day that would surely be etched in the mind of Malaysia's badminton champion, Dato' Lee Chong Wei for the rest of his life. It was also a day for Malaysians to breathe in relief, as Lee finally received the verdict from the Badminton World Federation (BWF) in regards to his failing a dope test back in September last year.
"The panel is convinced this is not a case of doping with intent to cheat," BWF stated.
The 32-year old two-times Olympics silver medallist was suspended for the last 8 months after failing a dope test, and the subsequent media circus surrounding this matter was trying. Fans took to Twitter and Facebook to express their disbelief, but most rallied behind Lee as he maintained his innocence. He also found support from key figures on the international badminton scene, including Lee's archnemesis, Lin Dan.
Lin Dan, in fact, told China's official Xinhua news agency, "I hope that this great player comes back to the court as soon as possible. Not only does Malaysia need him, but the whole badminton world needs him."
Among Lee's many triumphs, he was the world's No.1 singles player for 199 consecutive weeks (21 August 2008 to 14 June 2012), making him the first Malaysian to hold the rank for more than a year. Additionally, he was the most successful Malaysian athlete in the Olympics, having scored silver in the men singles in 2008 and 2012.
When he discovered that he had failed his dope test, he told blogger Satwant Singh Dhaliwal that he was "left speechless and dumbfounded", as he has always believed in relying on hard work and strict discipline to bring him success in the court. Suspended and facing a possible two-year ban that could very well end his career, Lee marshalled a legal team with the support of the Badminton Association of Malaysia (BAM) to clear his name. In the meantime, he continued training as badminton was also his way of coping with the stress and frustration.
When the verdict arrived, Lee was vindicated. While he was found guilty of taking the banned substance dexamethasone, the 3-member BWF panel concluded that it was unintentional and backdated his 8-month suspension. Lee could effectively play again after receiving the verdict.
Sure enough, he was promptly appointed the captain of Malaysia's Sudirman Cup team, and he now has eyes on regaining his No. 1 title. The 28th SEA Games awaits, and the possibilities after that are plenty.
Ladies and gentlemen, Dato' Lee Chong Wei is back!
References:
New Straits Times. Available at www.nst.com.my
Satwant Singh Dhaliwal. Available at ssdhaliwal.blogspot.com
The Malay Mail Online. Available at www.themalaymailonline.com
If you like this article, do subscribe here.