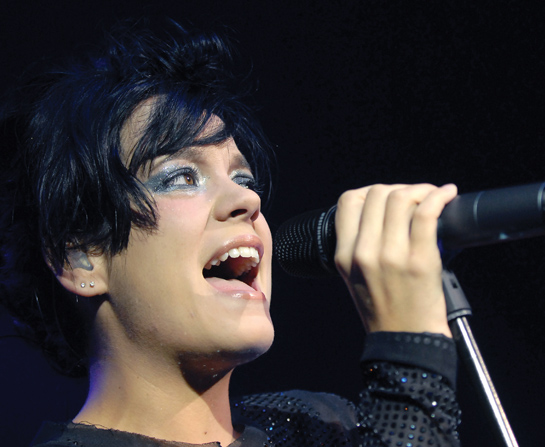 It is an understatement to say that losing a child she is carrying is every mother's worst nightmare. For English singer Lily Allen, that nightmare became a reality in her journey towards motherhood – not just one but twice. The Hard Out Here hit-maker first suffered a miscarriage in 2008, when she was with her former partner, Ed Simons of the band Chemical Brothers. The depression that followed her loss led to her spending three weeks in a psychiatric clinic.
In 2010, Allen was expecting her first child with husband, Sam Cooper. All seemed well for the couple, until six months into the pregnancy, when Allen contracted septicemia, a life-threatening bacterial blood infection. The condition came close to killing her, and claimed the life of her baby boy. Allen then became pregnant again with daughter Ethel who was born in 2011, but her trials weren't over yet.
Ethel suffered several complications when she was born, and thus had to undergo surgery in her first two months of life. Following the surgery, she had to be tube-fed until she was seven months old. Allen would have reached a mental burnout, had it not been for her husband who stood by her throughout the pain and grief. She greatly credited him for keeping her together and bringing them closer together as a couple. To pull herself through the trying time, Allen directed her attention towards her art. Songwriting, she described, was a way for her to reclaim her life and reconnect with herself.
Five years after her devastating losses, Allen decided to speak publicly about her ordeal in the hopes of offering comfort to those who shared her fate. In late 2015, she wrote a song Something's Not Right for the movie Pan, in memory of the son she lost. When the song was released, she also reached out to her 5 million followers on Twitter, urging them to donate to the Stillbirth & Neonatal Death Charity (SANDS).
Allen and Cooper welcomed their second daughter, Marnie in 2013. But their deceased baby boy is never far from their minds. The couple commemorated him with a stone engraved with his name in the garden of their home. Although she continues to put on a brave face in public, Allen admits that she has not completely move on from the traumatic loss. In fact, she describes stillbirth as a tragedy so horrendous that one can never really get over it, one can only learn to cope with it. She said that it was "something I would not wish on my worst enemy."
References:
The Bump. Available at www.thebump.com
Marie Claire. Available at www.marieclaire.co.uk
Huffington Post. Available at www.huffingtonpost.co.uk
If you like this article, do subscribe here.