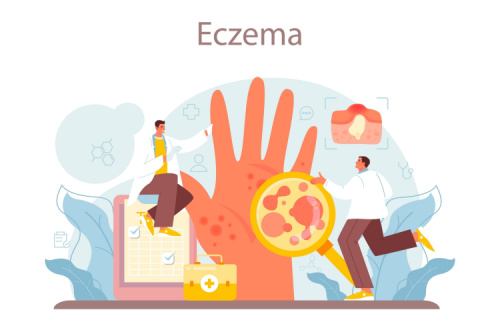 WORDS LIM TECK CHOON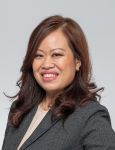 FEATURED EXPERT
DR MELANIE MAJAHAM
Consultant Paediatrician
Sunway Medical Centre Velocity
WHY DOES MY CHILD HAVE ECZEMA?
Dr Melanie Majaham explains that:
Eczema usually happens in a child that already has a tendency for dry skin.
The child's skin becomes inflamed and very itchy when they are exposed to triggers such as chemicals, sweat and heat.
Red, dry, itchy patches form on the skin as a result of the inflammation.
Because of the itch, the child will constantly scratch their skin, which can lead to further damage to the skin. Blisters, oozing, crusting, and sores are some possible consequences from the constant scratching.
Such damaged skin leaves the child vulnerable to bacterial, viral and fungal infections.
HOW IS ECZEMA TREATED?
Dr Melanie says that treatment options will depend on which phase the eczema is in.
Active flare-ups
In active flare-ups, the child may need steroid-based creams to reduce the inflammation and break the itch cycle. These steroid creams are safe and will not cause long-term complications when used correctly over a short duration.
If the skin is infected, antibiotics and antiviral medications may be needed. Parents should be reassured that steroid creams prescribed correctly and in short duration will not lead to long term complications.
Subacute or chronic case (the skin is merely dry; no active inflammation present)
Maintenance therapy is important to prevent flare-ups.
Such therapy include intensive moisturizer creams that are free from fragrance and certain chemicals.
The child will also need to bathe with soap-free solutions to prevent excessive drying of the skin.
While bathing, make sure the water is not too warm. Dr Melanie nots that water that is too warm tend to worsen one's eczema.
Wet skin should be pat dried gently with a towel.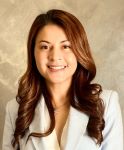 FEATURED EXPERT
DR JUANI HAYYAN ABDUL KARAF
Consultant Ear, Nose & Throat (ENT) and Head & Neck Surgeon
Sunway Medical Centre Velocity
WILL IMMUNOTHERAPY HELP MY CHILD?
Dr Juani Hayyan Abdul Karaf explains that immunotherapy—in the form of shots—is available to treat allergies, but this is specific for certain allergens such as house dust mites.
WILL MY CHILD CONTINUE TO HAVE ECZEMA WHEN THEY ARE AN ADULT?
Children with eczema can develop food allergy, allergic rhinitis, and asthma—a natural progression from infancy to adulthood known as the atopic march.
Dr Juani shares that the atopic march happens when children continue to develop inter-related allergies into childhood that can begin with eczema.
"It can start with a skin condition as it's the first body barrier that can be breached. The body's response can continue and manifest later as food allergies, allergic rhinitis, and asthma," she elaborates.
More than 50% of children with eczema develop asthma later in life, with a further 33% developing food allergies, as well as an increased risk of developing allergic rhinitis .
CLOSING ADVICE FROM THE EXPERTS
"Parents should ensure the child is kept cool as heat can aggravate eczema," Dr Melanie points out. "Constant round-the-clock moisturizing also does wonders in keeping the child comfortable."
Dr Melanie also discourages the use of antiseptic soaps, as these soaps are harsh and can worsen eczema. "Some parents think eczema is caused by poor hygiene and tend to use antiseptic soaps. However, the more appropriate bathing solution would be something soap-free and fragrance-free and rich in emollients."
Dr Juani advises parents to encourage their child to exercise regularly and spend time outdoors to soak up vitamin D.