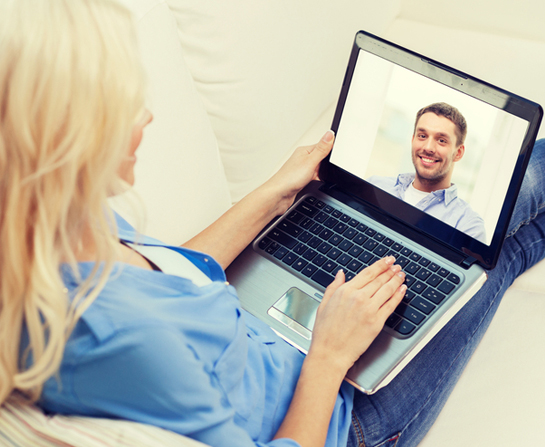 "Distance makes the heart grow fonder" and it truly does. Sometimes you really wish the people closest to you, the ones you trust the most, were right next to you. Friends can move away, due to work needs, education and other reasons, but this does not necessarily mean that the friendship must end.
Long-distance friendships can be a challenge to maintain, as, just like flowers in a garden, it can wilt if neglected. Here are some tips to help you nurture a friendship even if there is a long distance separating you and your friend.
Get social on social media. With the Internet connecting all of us regardless of where we are, friendship is always just a click away. With Facebook, Whatspp, Instagram, Skype and more, you can now talk, share pictures, commiserate and more with your friend from anywhere and any time. Don't just chat, you can also share pictures and even videos!
Making calls. Social media may be wonderful, but nothing beats hearing the sound of your friend once in a while. So go ahead and make that call! (Just be mindful of time zone differences!)
Make time. Of course, all the means available on social media to keep in touch would go to waste if we do not make the effort to keep in touch. So, take time to text, call, or update your social media even when real life is hectic. (Hint: there is always the weekend!)
Don't let things go quiet. Don't be discouraged if your friends may not be quick or enthusiastic in replying to you. Sometimes they may be busy, and some people may not be a "natural" at social media, but they will appreciate your friendly overtures. So, leave the lines of communication open, don't let it go quiet. Start a talk, whether it's through a text or call, even if you feel like you are out of their loop. Holding back from initiating a conversation can only feed fears that a friendship may be lost.
Mark the calendar on important dates such as birthdays or anniversaries, so that you can send timely wishes and even gifts. This shows them their importance in your life and that you are thinking about them.
Look out for cheap airflights. Be sure to sign up for alerts on cheap air flights so that you can drop by and visit your friends when the opportunity arises. There is nothing like spending quality time with your friends to catch up and reminisce!
Reference:
Expat Info Desk. Available at www.expatinfodesk.com
Power to Change. Available at www.powertochange.com
Student World Online. Available at www.studentworldonline.com
If you like this article, do subscribe here.