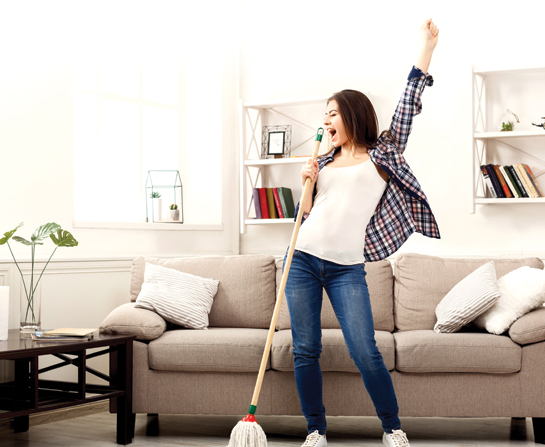 WORDS LIM TECK CHOON AND HANNAH MAY-LEE WONG
Being stuck at home can get lonely and perhaps a little boring; but social distancing is an important step in curbing the spread of COVID-19. Everyone must do their part to stay home as much as possible for this exercise to work, so it's time for you to get comfortable in your own den.
If you're stumped on ideas of things to do at home, here are a few  suggestions to get you going:
Do some cleaning
With all that extra free time, try the KonMari way of tidying up. Tutorials on folding clothes and such are available on Youtube. If you're overwhelmed with information at first, this useful guide to help you get started.
Get creative!
Leisurely creativity relieves stress, boosts confidence and increases productivity. Got a musical instrument lying around? A ukulele, keyboard, guitar or harmonica? It's time to dust them off and learn a new song. If you aren't musical, find your own outlet to get creative. Great ways include journaling, painting, photoediting, sewing, singing and so on.
Don't forget to exercise
In this global health crisis, it's more important than ever that we take good care of our health. Get moving at home by doing simple stretches, taking an online yoga class, doing push-ups, dancing and so on.
Be a home chef
Eating takeaway food can get pricey over time, so why not make a delicious meal at home, just the way you like it? Remember to keep it healthy: incorporate complex carbohydrates, plenty of leafy greens, and the right amount of good fat and protein. If you're feeling fancy, finish off your meal with a serving of fruits for dessert, paired with some slow brewed coffee or tea. HT