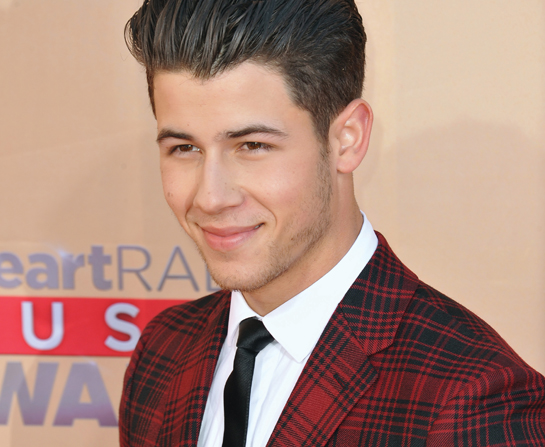 The last two years have been very good for 23-year-old Nick Jonas. In late 2014, his self-titled second album hit the shelves to positive acclaim. "His most mature and riskiest work to date," gushed Jon Caramanica of The New York Times, while tracks like Jealous and Chains hit the charts and solidified Jonas's coming into his own as an artist in his own right.
Meanwhile, he had major roles in the TV series Kingdom and Scream Queens, while playing main leads in a few movies. You may also recall him flaunting his chiselled physique in various magazines.
2015 also marks the 10th year of him living with type 1 diabetes after being diagnosed back when he was only 13.
"When I was first diagnosed, I didn't really know a lot about the disease," he told ET Online earlier this year. "So, I actually thought I was going to die."
At 13, he was just about to join his brothers Joe and Kevin in The Jonas Brothers, a clean-cut pop group that gained the adoration of millions of teenage girls.
From all appearances, The Jonas Brothers were healthy, upbeat and, of course, very busy. Behind the scenes, however, Jonas, was monitoring his blood glucose several times a day and working closely with healthcare professionals to control his diet and weight as well as develop a regime that would help him stay healthy and control his diabetes.
Jonas attributes his current well-being to the support of his fans, friends and family. His own determination to commit to healthy living also helps.
Ten years down the road, one only has to look at him to know that diabetes is never going to hold him back. He is determined to make his mark – solo this time – in music and acting. "The one mentality I've always tried to have is that no matter what stage of your career that you are in – be it a musician or a performer or a songwriter or whatever, there's always more to learn," he once said.
He is a role model both for fellow diabetics and young adults. He is a vocal advocate for type 1 diabetes, championing the use of proper monitoring technology as well as living a healthy and moderate lifestyle to those who have this disease. He is also an ambassador for Think It Up, a non-profit organization that provides funding for promising students to pursue projects of interest.
To his young fans, Jonas has only this to say to them: "Find things you're passionate about, and find others who are as passionate as you are and will focus on giving you an opportunity to shine and to have your moment where you can be in front of others to show what you can do."
That was what he did, and look at him now.
References: 1. ET Online. Available at www.etonline.com 2. Entertainment Weekly. Available at www.ew.com 3. The New York Times. Available at www.nytimes.com 4. Think It Up. Available at www.thinkitup.org
If you like this article, do subscribe here.