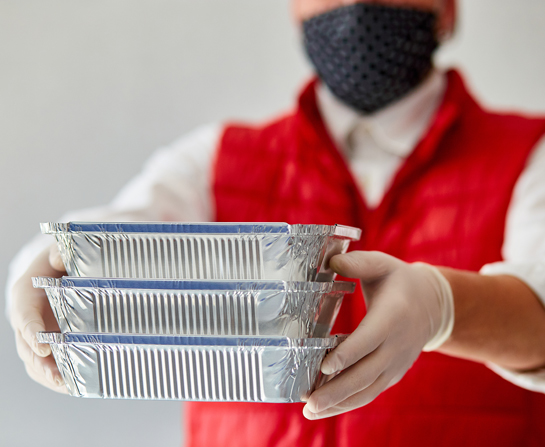 WORDS HANNAH MAY-LEE WONG
The Covid-19 pandemic has brought on a challenging time for those who have lost their jobs or have had their income cut. To make ends meet, many have set up small food and delivery businesses from home, as an alternative way of making a living. 
Seeing this trend, the Academy of Occupational and Environmental Medicine Malaysia (AOEMM), in partnership with CARING MOMS on Facebook, launched a health education campaign themed Healthy Food Handlers, Food Safety Assured (Pengendali Sihat, Makanan Selamat).
The campaign will run ahead of Ramadan, and its mission is to call for all homegrown food handlers to prioritize hygiene and safety, in the preparation and delivery of food in their businesses. The campaign also urges those new to the food and delivery business to get vaccinated against the typhoid disease.
According to Associate Professor Dr Marzuki Isahak, typhoid is an acute illness that is highly contagious and infectious, but thankfully, it is preventable through vaccination. Typhoid is usually spread through the ingestion of food or water contaminated with the Salmonella typhi bacteria.
"While it is important that our food handlers are mindful in practicing good personal hygiene and sanitation—such as the good habit of hand-washing with soap—it is equally critical that they are vaccinated against typhoid," Dr Marzuki explains.
He stresses that homegrown food handlers should proactively get their typhoid vaccine to protect themselves and their consumers, especially ahead of the month of Ramadan.
"Food bazaars will bring together huge numbers of our population. In such an environment, the spread of typhoid could occur if preventative measures are not taken," Dr Marzuki concludes.
Associate Professor Dr Marzuki bin Isahak is the AOEMM honorary secretary. He is a consultant public health & occupational health physician, in the Social and Preventive Medicine department, Faculty of Medicine, University of Malaya (UM).