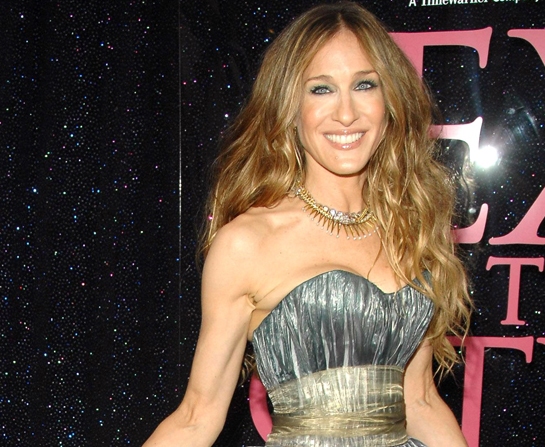 Just last May, Sarah Jessica Parker was nearly in tears as she listened to a third grade student, Kaliyah Parkin, recite a poem thanking her teacher for all her guidance. "Oh my gosh, are you listening to this?" she asked the teacher as Kaliyah recited the poem, titled I Am Important.
It was moments like this that spurred Parker to mentor school children, among her many acts of advocacy and patronage. These days, the actress, humanitarian and entrepreneur has come a long way from the poverty she was born into.
Born on March 25, 1965, she was one of eight children. Her mother married twice, and Parker recalls that the family had to often go without electricity and heat during the winter season. There was no extra money for treats or celebration. Nonetheless, financial woes did not stop her parents from supporting their children's interests.
Her mother, Barbara enrolled Parker and her siblings in scholarship-funded ballet, music and theatre classes, and this early education served as the foundation of Parker's performance skills. Her first break arrived when her stepfather, Stephen Forste took her, still a child then, and her siblings to New York City to audition for a Broadway play, The Innocents. After Parker and her brother, Timothy landed roles in the play, the family moved to New York and she enrolled at the Manhattan's Professional Children's School.
"I developed a really strong work ethic, and I don't take anything for granted."
Roles came and went, and with each role, Parker's star continued to rise, culminating in her role as main protagonist Carrie Bradshaw in the iconic TV series Sex & the City. Darren Starr, the series' creator wanted her specifically for the role, which was a daring move in itself considering that Parker, while striking in her own right, did not fit the conventional mould of Hollywood beauty. His gamble paid off – the TV series was a hit with viewers and critics alike, earning over 50 Emmy nominations and winning 7, one of which was Outstanding Lead Actress in a Comedy Series for Parker.
When the TV series wrapped up, Parker resumed treading the stage, her first love, while juggling the running of her own production company and fashion house with being a wife and mother. In fact, she found a kindred soul with actor Matthew Broderick, whom she met – naturally – at the theatre. They tied the knot in 1997.
Living her dream, together with a man she loves and a family of her own, Parker is home.
"I have an inherent need to be all things to all people, to make certain everybody's taken care of. I know I can't sustain that level all the time, so I'm finding the proper balance and it's made me infinitely happier."
References:
ABC News. Available at www.abcnews.go.com
Kare 11. Available at www.kare11.com
US Magazine. Available at www.usmagazine.com
If you like this article, do subscribe here.