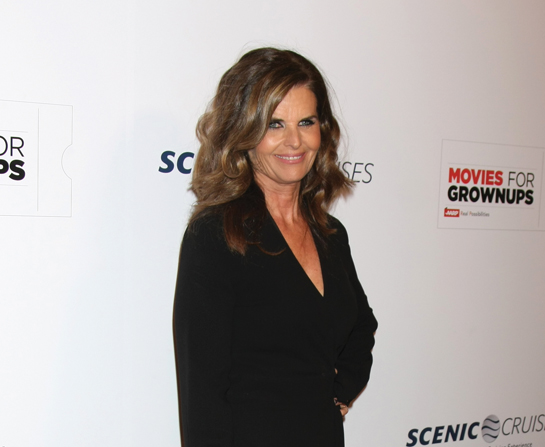 Nothing can be more heart-aching than having to witness a loved one gradually lose themselves, forgetting things they supposedly know by heart and not being able to recall happy memories you both share. You dread the day when they forget your name, but that is often the case with people who have Alzheimer's disease. After all, it is a disease which robs a person's brain of its normal functioning. Even more terrifying is the likelihood that it could potentially happen to you in the future.
Award-winning journalist and bestselling author, Maria Shriver had her life touched by Alzheimer's when her late father, Sargent Shriver, was diagnosed with the debilitating disease in 2003. Watching her father's mind – which she described as "a finely tuned instrument that left people in awe and inspired" – slowly deteriorate until his death in 2011 prompted her to learn more about the condition. Ever since then, Shriver was a fervent advocate in raising public awareness and research funding for Alzheimer's.
Her efforts have led to the production of a children's book, What's Happening to Grandpa?, the documentary series The Alzheimer's Project, and the special report A Woman's Nation Takes on Alzheimer's. Shriver was also an executive producer of the highly-acclaimed movie Still Alice, in which actress Julian Moore plays a college professor who showed signs of early onset of Alzheimer's. 
Shriver wants to send a clear message that Alzheimer's is a disease, and not a natural part of aging. In her work, she emphasized that it is largely a "woman's disease", since women make up nearly two-thirds of those diagnosed in the US. Furthermore, more than 60% of unpaid caretakers to family members with Alzheimer's are women who often ended up dropping out of the workforce to fulfil their roles.
While Alzheimer's is a progressive brain disease with no cure, it may be prevented with healthy lifestyle choices, such as regular exercise, eating healthy and engaging in brain-stimulating activities. However, so many questions on the risk factors of Alzheimer's in women are still unanswered. Hence, Shriver launched the Wipe Out Alzheimer's Challenge campaign in 2015, to engage women as well as to promote education and empowerment on this disease.
Shriver went on to launch another initiative targeting women, called The Women's Alzheimer's Challenge, which held its first fundraiser and educational event in May 2016. The initiative is intended to fund gender-specific research on Alzheimer's disease. As she noted in a 2015 CNN article, "Women are the epicentre of this crisis, which is why I believe they also have to be the solution".     
References:
CNN. Available at www.edition.cnn.com
Huffington Post. Available at www.huffingtonpost.com
If you like this article, do subscribe here.