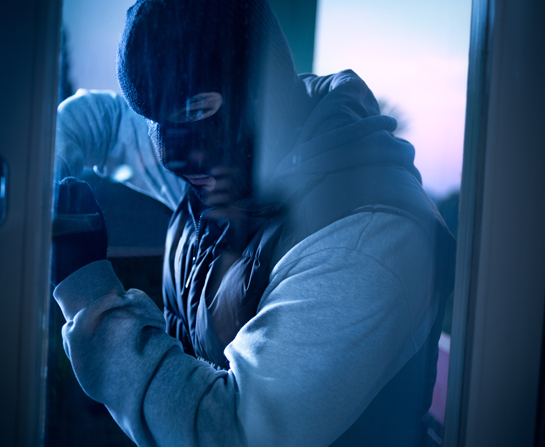 Shamir Rajadurai   Crime Safety Specialist, www.PreventCrimeNow.com
With the holidays just around the corner, you and your loved ones must be looking forward to that wonderful trip you have planned for a while now. The last thing you want is to come home to a house that has been broken into!
The bad news is that there is no absolute 100% way one can prevent a break-in from happening. Mr Shamir Rajadurai, a crime safety specialist, says that a determined burglar will often find a way.
Fortunately, there are some simple and relatively inexpensive – even free! – steps you can take to minimise the risk of your home being targeted by burglars while you are away.
Fill up and submit the Borang Balik Kampung to your neighbourhood police station.
The Borang Balik Kampung alerts your neighbourhood police that your family will be away from home for a certain period of time, and during this time, a policeman will check on your house regularly to make sure that everything is fine. Mr Shamir has personally seen the police check on his neighbours' homes while they are away.
The form can be obtained from your neighbourhood police station, or downloaded from www.cops.com.my/balik_kampung.php. This is a free, quick and painless process that will give your house an additional layer of security against break-ins.
Tell your neighbours when and why you will be away from home.
It pays to be close to one's neighbours, because they can keep an eye on your home while you are away. Mr Shamir recalls meeting a poor gentleman whose home was thoroughly ransacked in his absence. The burglars carted everything away in a lorry after telling the neighbours that the gentleman was moving house! Therefore, let your neighbours know that you will be away for the holidays as well as the period when you will be away. If they do not already have it, share your contact number with them.
If your neighbourhood has a residential association or Rukun Tetangga, let them know too.
Do not make it so obvious that nobody is at home.
Some things you can do include:
Arrange for a neighbour to keep your mail for you in your absence. Uncollected letters stuffed in a mailbox is a sign that no one is at home.
If you have newspapers sent to your home, also have a neighbour take them in while you are away.
You can also install a light timer – which is quite affordable – at your home, so that the lights are switched on at night and off during the day. That way, it will appear as if someone is at home.
If you like this article, do subscribe here.