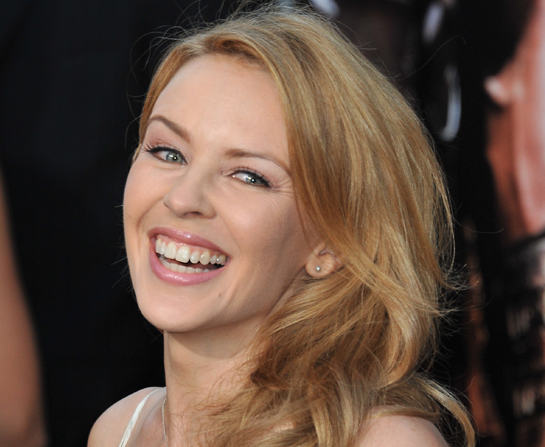 Ever heard of the term 'The Kylie Effect'? The term was popularized after a surge in the number of clinical breast exams, mammograms and breast biopsies occurred following the diagnosis and treatment of breast cancer of Australia's electrifying artist, fashion icon, entrepreneur, actress and philanthropist, Kylie Minogue. This whirlwind effect occurred after Kylie disclosed to the media that she was misdiagnosed the first time when she did her breast screening. Her move to undergo partial mastectomy and chemotherapy at the age of 36 in 2005, after the prior misdiagnosis, caused a colossal increase of women screening for breast cancer.
When she appeared in talk shows upon completion of her chemotherapy, Kylie's repeatedly encouraged all women not to take any first account of screening for granted. They should go for a second opinion, or even third. And, always trust their instincts, as she did. Her bravery and courage in confronting cancer in the face was inspiring to many of her fans and the general public.
Before Kylie Jenner, there was already a famous Kylie making waves in pop culture. Starting out as an actress on the hit Australian soap opera Neighbours, her character's romance with the clean-cut hunk played by her then-beau Jason Donovan captured the imagination of fans all over the world. Capitalizing on this, she released her first single, Locomotion, in 1988. It was a smash hit, and the rest was music history.
She is recognized as the highest-selling Australian artist of all time by the Australian Recording Industry Association (ARIA), and the 12th best selling singer in the United Kingdom with over 10.1 million sales, according to The Official Chart Company. During her success, Kylie had earned multiple global-awards for her outstanding achievements in music, dance and choreography.
She was also lauded for her artistic collaborations with director Baz Luhrman, various famous fashion designers and photographers. Additionally, she was praised for her efforts in fundraising for various causes, such as the survivors of natural disasters such as the 2010 Haiti earthquake and the 2011 tsunami and earthquake in Japan.
Of course, she also advocates for better breast cancer awareness and research. Her efforts earned her accolades and awards such as the Courage Award by EIF Women's Cancer Research and Woman of the Year Award by Elle. She was also awarded an honorary Doctor of Health Sciences for her work in promoting cancer awareness by Anglia Ruskin University.
Kylie celebrated her 10th year cancer-free anniversary in 2015 by thanking her loved ones and her fans for their support during her trying times. According to her, women should never lose sight of who they are in their fight against cancer. "Believe in what you are capable of," she advises, "and you can conquer even the unconquerable!"
References:
1. Kylie. Available at www.kylie.com
2. Guardian. Available at www.theguardian.com
3. Huffington Post. Available at www.huffingtonpost.co.uk
4. The Telegraph. Available at www.telegraph.co.uk
If you like this article, do subscribe here.