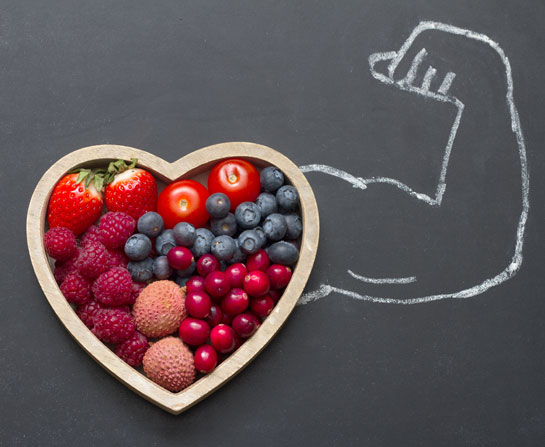 WORDS LIM TECK CHOON
In light of the data presented in the 2019 National Health & Morbidity Survey (NHMS, see page 10), we catch up with Dr Tee E Siong, President of the Nutrition Society of Malaysia, for his views on the matter.
Dr Tee, what are your thoughts on the NHMS 2019 data on non-communicable diseases((NCDs)? 
I am not exactly surprised by the findings in NHMS 2019. The data on NCDs have been high over the past 3 decades. This report has showed us clearly that the problem of NCDs remain high levels in the country. 
Undernutrition problems
I guess what disappoints me most is the very high prevalence of undernutrition problems (stunting and anaemia). 
Stunting among children under 5 years was reported to be about 18% in 2006-2015. Now it has risen to almost 22%. 
Anaemia, caused mostly by lack of iron in the diet, was reported to be 30% among women of reproductive age, higher than the 23% reported in 2015. 
With better health facilities, better socio-economic conditions, these undernutrition problems should be slowly reduced to very low levels. Such findings of high prevalence of undernutrition are disappointing. 
Lack of awareness of one's health conditions
I am also rather disappointed that the proportion of the population not knowing that they have high blood cholesterol and hypertension remains high. Health care professionals have been raising the awareness of importance of having regular health checks. But the levels remain high! That should be telling us that we need to do more in this aspect. 
Good news from the fndings
There is some optimism in the findings. The prevalence of overweight/obesity problem appears to have risen only slightly compared the data in 2015. Proportion of the population with high blood cholesterol and hypertension is either dipping or more or less stable.
Why do you think NCDs continue to remain prevalent to such a degree in Malaysia? 
There are obviously various reasons for this disappointing scenario. One main reason I feel is the lack of coordinated and collaborative intervention programmes implemented by all stakeholders. 
Firstly is the lack of coordination among various government ministries. Malnutrition problems is not merely the responsibility of Ministry of Health, but should include several relevant ministries, such as education, agriculture, women, and social welfare. 
In addition, there is lack of systematic collaboration with other stakeholders including academia, professional bodies and the private sector. 
A strategic alliance of these stakeholders will be able to garner the available expertise and resources. We need systematic intervention programmes to reach out to all the corners of the country, all the time. We need to focus on the younger generation, especially toddlers and school children, as investing in prevention of malnutrition in these groups is the only way towards healthier generations of future Malaysians. 
How can other stakeholders, in your opinion, work together with nutritionists towards this goal?
Many nutrition-related programmes by other government ministries are needed in order to positively improve nutrition outcome of the population. 
Strategies and programmes from the Ministry of Agriculture and Food Industries play key roles in ensuring food and nutrition security. Affordable, safe and nutritious foods must reach the community to enable healthy eating messages to be practiced by the people. 
The Ministry of Education hold the key in enabling school children to be exposed to nutrition education and healthy nutrition practices. 
The Ministry of Housing and Local Government can enable better and safe facilities for living and exercise for the population. 
In your opinion, how can nutritionists step up to further encourage Malaysians to live a healthier lifestyle? 
For the successful implementation of nutrition intervention programmes throughout the country, it is imperative that we have adequate number of trained nutritionists. They must be constantly available to the grassroot, to help the population to empower themselves to prevent against malnutrition problems. 
Regulations for the Allied Health Professions (AHP) Act have been gazetted and will come into force from July 2020. With this development, nutritionists should be even more motivated to step up their role to be in the forefront of public health nutrition in the country. I would urge them to champion nutrition, spread healthy nutrition throughout the country. We need to empower all the rakyat.
What is your advice to an individual who wish to get started on the track to healthy eating and staying active? 
There are many nutrition resources on the web. I would urge the public to be more discerning in selecting which resources to follow and which information to adopt. 
The public should rely on reliable professional sites such as the Ministry of Health and the Nutrition Society of Malaysia (NSM) for nutrition information. NSM's own website (www.nutriweb.org.my) has a variety of information, addressing various issues in nutrition. 
Even with the availability of the best nutrition information, it is extremely important for the individual to be consistent in practicing the nutrition advice, be disciplined with oneself. This will then enable the such information to be translated into behavioural change and put into practice in order to bring about beneficial health outcomes. 
Does NSM have any programmes or events that the public can look forward to? 
We certainly do! NSM is now 35 years old. We have had several programmes to promote healthy eating and active living among the public over the years. 
One regular programme is the large scale nationwide community nutrition promotion programme called Nutrition Month Malaysia which is initiated in April every year. In line with the way of working under the current pandemic conditions, NMM has increased its online educational materials. Do drop by our website and look up our social media postings for a variety of healthy eating tips. 
A new initiative of NSM is the launch of NSM Nutrition Roadshows 2.0 earlier this year. This is to enable us to reach out to many more Malaysians, to share about healthy eating and active living utilizing social media platforms, Facebook and Instagram. We have a variety of activities, including healthy nutrition postings, healthy cooking tips with recipes and cooking videos, quizzes. Visitors to our Facebook will also be able to listen to interviews with nutritionists who will address a variety of current nutrition topics.