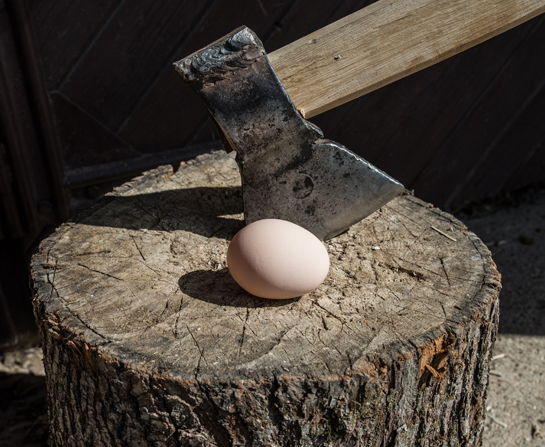 WORDS LIM TECK CHOON
Professor Dr Christopher Ho Chee Kong
Consultant Urologist
Oriental Melaka Straits Medical Centre

GETTING THE SNIP
WHAT HAPPENS DURING A VASECTOMY?
To understand the procedure better, first let Prof Dr Chris Ho give an overview on the sperm production process. Sperm cells are made by cells called Sertoli cells in the testicles and are stored in the structure called epididymis. A tube called the vas deferens carries these sperm cells from the epididymis towards the urethra, and along the way, they are mixed with seminal fluids, produced by separate glands called seminal glands, to form ejaculate during sexual intercourse.
What happens during vasectomy is that the vas deferens is cut. As a result, sperm cells are unable to leave the testicles and pregnancy is no longer possible after sexual intercourse.
Because vasectomy does not affect the seminal glands, the man can still produce semen.
ASIDE FROM THE LACK OF SPERM CELLS IN THE SEMEN, WILL VASECTOMY CHANGE ANYTHING ELSE ABOUT ME?
Vasectomy does not affect the nerves in the penis or the blood supply to it, so Prof Dr Chris Ho states that there shouldn't be any changes in the man's ability to achieve an erection or attain sexual pleasure. There shouldn't be any changes to the man's semen either, aside from the absence of sperm cells.
Improperly done vasectomy, however, may damage blood supply to the testicles, which in turn can lead to reduced testosterone production. As a result, the man's sexual performance may be affected, but such occurrence is very rare.
ANYTHING ELSE THAT I SHOULD KNOW?
"There is a failure rate of 0.3% to 9%, usually due to the surgeon's technique or skill level," says Prof Dr Chris Ho.
Also, sometimes the cut vas deferens may rejoin on their own, but this rarely happens.
CAN I CHANGE MY MIND AFTER THE SURGERY AND GET THE PROCEDURE REVERSED?
It's possible. Prof Dr Chris Ho will explain more about this later. Still, he cautions that reversing a vasectomy is more complicated, and hence is an expensive procedure with a chance of failure, when compared to vasectomy.
Therefore, a man should be absolutely certain that he doesn't want children before going for the snip!
HOW IS VASECTOMY DONE?
There are two methods, according to Prof Dr Chris Ho.
Conventional vasectomy will see the surgeon using a scalpel to make an incision on the skin of the scrotum to perform the snip.
No-scalpel vasectomy, on the other hand, sees the surgeon using a specialized surgical instrument, called the sharp haemostat, to puncture a small hole in the scrotum. Unlike the previous method, this method has a smaller risk of bleeding, infection and pain. The procedure also takes less time to perform compared to conventional vasectomy.
However, Prof Dr Chris Ho points out that the equipment needed for no-scalpel vasectomy may not be available at certain clinics and hospitals. Also, not every surgeon is capable of performing this type of vasectomy, as it requires a little bit more training and experience.
WHAT HAPPENS AFTER A VASECTOMY? WILL I NEED A LONG TIME TO RECOVER?
Prof Dr Chris Ho shares that one will need to rest for about 24 hours after the surgery, and he can perform light activities after 2 or 3 days. Sports, lifting and other heavy activities should be avoided for the first week or so, however. "Sexual intercourse can resume after about 1 week," he says, adding that the man should use contraceptives such as condoms until follow-up medical appointments show that there are indeed no sperm cells in his semen.
FOLLOW-UP?
Oh yes. To determine whether a vasectomy is successful, the man will be asked to provide a semen sample for analysis at about 3 months or after 20 ejaculations (whichever is sooner) after the surgery.
While not common, post-vasectomy pain syndrome (PVPS) is a group of bothersome and even painful symptoms that can develop either immediately or later (sometimes even a few years) after a vasectomy. Symptoms can include ache in the testicles, discomfort during sex or after heavy activities and pain during ejaculation. There are ways to relieve these symptoms, but in some men, the symptoms may persist and become chronic—their best solution may be to reverse their vasectomy.
REVERSING THE SNIP
WHAT'S THE GOOD NEWS?
Prof Dr Chris Ho reveals that a vasectomy can be reversed, either by:
Reconnecting both ends of the cut vas deferens (vaso- vasotomy), or
Reconnecting the cut vas deferens to the epididymis (vaso-epididymostomy).
The choice of procedure is determined after an initial assessment of a fluid sample, called vas fluid, obtained from the vas deferens.
If healthy sperm cells are seen in the sample, then vaso- vasotomy will be carried out.
If no sperm cells are seen, or if the vas fluids aren't of sufficient quality to be analyzed, then vaso- epididymostomy will be recommended instead.
SO, WHAT ARE THE NOT-SO-GOOD NEWS?
Vasectomy reversal is a far more complex procedure than vasectomy. It is best carried out by a well-trained surgeon, and even then, there are no guarantees of success.
Furthermore, Prof Dr Chris Ho explains that the vasectomy process itself may affect the man's fertility even after a reversal has been carried out.
Epididymal blowout. After a vasectomy, the sperm cells in the epididymis has nowhere to go. As a result, there is mounting pressure in the epididymis, to the point that rupture of the epididymal structure may result.This affects sperm production and the quality of the sperm produced.
Anti-sperm antibodies. The body may produce antibodies that can either outright kill sperm cells or severely reduce the ability of the sperm cells to travel in the womb and seek out an egg cell to fertilize.
"The rate of a successful pregnancy after a reversal vasectomy is about 55% if the reversal is done less than 10 years after the initial vasectomy," says Prof Dr Chris Ho. "This rate drops to 25% if the reversal is performed more than 20 years after the vasectomy."
Even if the vasectomy reversal is successful, it may take up to a year before viable amounts of sperm cells are produced in some men.
DON'T BE DISCOURAGED BY THE NOT-SO-GOOD NEWS, THOUGH!
Prof Dr Chris Ho advises men who wish to have their vasectomies reversed to talk to a urologist. With advances in research and medical methodologies, there are many men who successfully become fathers despite having had vasectomies in their past. These days, there is always a possibility that the door to fatherhood is still open, so it is up to the man to make the first step and explore the options available to him. HT
If you like this article, do subscribe here.