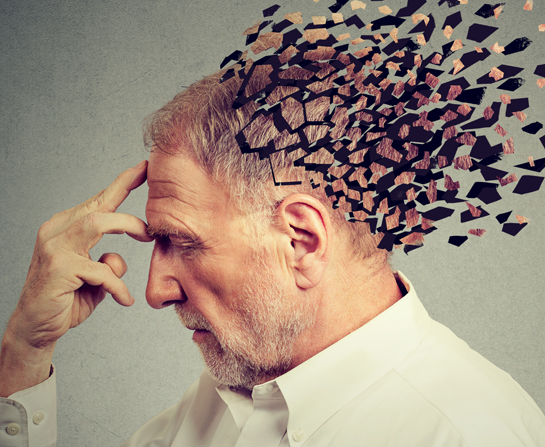 WORDS PANK JIT SIN
In conjunction with World Alzheimer's Day on 21st September, HealthToday shares 10 ways to prevent Alzheimer's disease (AD) which were presented by Professor Karl J. Neeser, of the College of Public Health Science, Chulalongkorn University Bangkok, Thailand, at the 3rd World Congress on Anti-Aging, Aesthetic, Regenerative, Nutritional and Exercise Medicine 2019 in Kuala Lumpur.
KEEP YOUR BRAIN HEALTHY
Using our brain to solve complex tasks and puzzles, and engage in discussions will help prevent the brain from growing 'stale.'
KEEP YOUR BODY HEALTHY BY EXERCISING
Exercise gets the blood flowing to all parts of the body. As we know, blood carries oxygen. The lack of oxygen interferes with the metabolism of our brain neurotransmitters. Exercise also triggers the production of endorphins, serotonin, dopamine, and norepinephrine. These are chemicals which carry signals in the brain, hence any increase in these chemicals improves brain function. Older folk can engage in yoga, tai chi and qigong as forms of physical exercise.
Click on this QR code to see what the MIND diet is all about.
EAT A BRAIN-HEALTHY DIET
In general, what's good for the heart is good for the brain. Therefore, the Mediterranean diet, which consists of fresh fish, nuts, fruit and vegetables, and very little red meat or processed carbohydrates, is great for the brain. More recently, US researchers came up with the MIND diet, which is a modification of the Mediterranean diet, and another diet called the Dietary Approaches to Stop Hypertension (DASH).
CUT DOWN ON SUGAR, ESPECIALLY FRUCTOSE
Did you know that sugar is one of the most addictive substances on earth? Yes, it is just as addictive as some drugs. Also, sugar damages our brain neurons and make them more likely to die. High levels of sugar in the brain is also linked to memory loss. Here's the catch—fructose found in fruit is more dangerous than glucose in terms of causing damage to the brain. Therefore, we need to limit our consumption of sweet fruit, too.
REDUCE STRESS
Avoid stress whenever possible as stress makes your brain release corticosterone, a type of hormone that blocks the brain from receiving and retrieving information. This is the reason why we sometimes cannot remember the details of a particularly stressful event.
KEEP ACTIVE SOCIALLY
A Harvard Health Report on AD 2018 reveals that healthy social relationship with family and friends is linked to better mental longevity. Additionally, a healthy sex life contributes the same benefit.
HAVE ENOUGH SLEEP
The same Harvard Health Report also reveals the clear link between sufficient sleep and lower risk of brain disease. Sufficient sleep isn't enough though, as the sleep should also be of good quality. Lack of sufficient quality sleep causes brain plaque to build up, thus leading to a decline in brain health.
GET VITAMIN D, PREFERABLY FROM SUNLIGHT
Vitamin D helps in the transfer of information in the brain. Those persons with higher levels of vitamin D in their blood are less likely to develop brain disorders such as dementia and AD. Vitamin D deficiency is also linked to a higher risk of depression and other diseases such as type 2 diabetes.
MAINTAIN A HEALTHY BODY WEIGHT
Yes, everything is linked. If we eat a brain-healthy diet and exercise, then it is very likely that our weight is within a healthy range. If not, then we will have to contemplate extra measures to reduce weight. Maintaining a healthy body weight isn't just good for the brain and heart, it is also good for the joints.
PROTECT THE BRAIN FROM TOXINS AND ELECTROMAGNETIC WAVES
Pollution in the form of pesticides, mercury, cadmium, benzene, formaldehyde and many more harm our health by disrupting our biological processes. Therefore, any step we take to reduce exposure to these pollutants will be beneficial to our wellbeing in the long run. With the advent of smartphones and tablet devices, there is the worry of exposure to electromagnetic radiation as well. The claim that electromagnetic radiation is safe and within a certain limit could be a fallacy, as recent epidemiological studies suggest the only safe exposure level is zero. HT
If you like this article, do subscribe here.