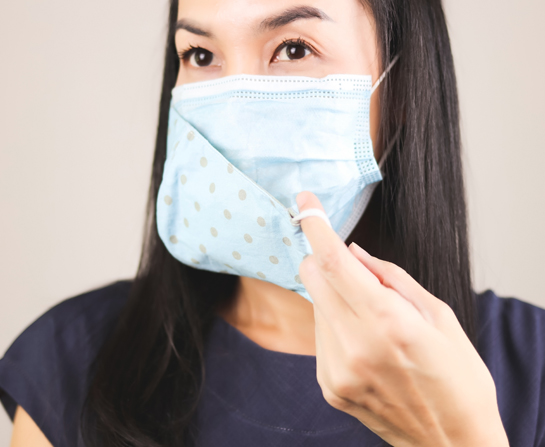 WORDS HANNAH MAY-LEE WONG

 

As the nation continues its long-haul battle against COVID-19, it is our responsibility as good citizens to do the best we can to protects ourselves, our loved ones, and our community from the virus.

With time, more knowledge on COVID-19 is uncovered, leading to more effective prevention measures.

 

BE EXTRA CAUTIOUS IN INDOOR SPACES

More evidence shows that COVID-19 is an airborne virus. This means that it can spread rapidly in enclosed spaces where air circulation is limited. High-risk areas include offices, buildings, and public transportation.

Masks help protect against the virus. If it is possible, opening the windows can help also air circulate.

 

IF YOU GET AN AIR PURIFIER, LOOK FOR ONE WITH HEPA FILTERS

Air purifiers can help clean indoor air and improve air quality at home. Those equipped with HEPA filters can help filter out viruses, preventing them from recirculating in the air. Some air purifiers come with UV light that help destroy viruses.

 

DOUBLE MASK

The Malaysian Ministry of Health recommends double masking. To double mask, wear a fitted cloth mask on top of a surgical mask.

"Because the COVID-19 virus is airborne, it can enter through the sides of your mask. The idea behind double-masking is to ensure your mask fits the sides of your face snugly. That said, even if you wear a single mask that fits nicely to your face, it will still protect you against COVID-19," explains Prof Dr James.

Other methods such as knotting your mask straps or using mask extenders to improve the fit of your masks are also recommended. For children, it's best to buy masks that are suitable for their size.  

 

USE 3-PLY SURGICAL MASKS

Prof Dr James advises that you should only buy masks that are labelled "surgical masks" or "masks for medical use". Your masks should also be 3-ply.

 

What about KN95 or N95 masks?

According to Prof James, these masks are effective at filtering airborne particles. However, they can be uncomfortable to wear and may cause breathing problems for the elderly or those that have respiratory issues.

 

DO NOT REUSE YOUR MASKS

Disposable masks must be thrown away immediately after each use. Prof Dr James explains that masks are designed to trap droplets that may contain harmful substances like viruses and bacteria.

"Don't keep used masks in your car or leave them lying around. Any viruses that are trapped on masks can recirculate in the air. If you keep your masks long enough, you risk other things growing on them such as bacteria and fungus," he adds.

 

ADHERE TO SOP EVEN AFTER GETTING VACCINATED

Many of you may have been lucky enough to get vaccinated. However, Prof James reminds that the number of unvaccinated people far outnumber the ones that are vaccinated.

If you are vaccinated, continue wearing your masks and practise social distancing. Vaccination protects you against getting severe illness from COVID-19, but you can still be infected with the virus and pass on the infection to others.

 

REMEMBER THE BASIC RULES

Lastly, don't forget to adhere to the SOPs that have been with us from the beginning:

Wash your hands regularly
Avoid touching your eyes, mouth, and nose
Practise social distancing
Stay at home as much as you can—only go out for essential tasks.