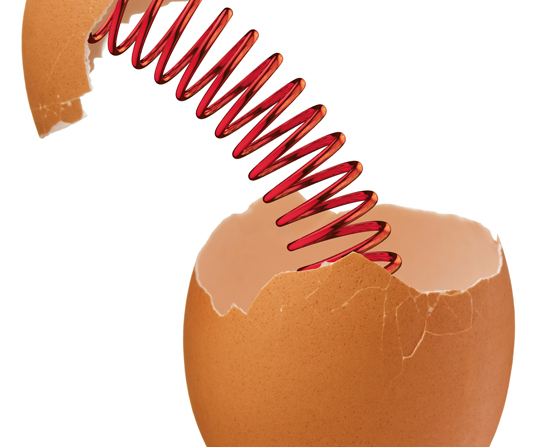 As we age, our bones and joints can progressively weaken due to wear and tear. In time, we may experience increasingly restricted movement which cripples our quality of life and greatly limits our ability to find fulfilment and joy in our golden years. Our knees are the most vulnerable to weakness, pain and damage, as they not only support our weight but also bear the pressure that arises from every movement we make.
Fortunately, there is a product in town that, when taken once a day, can provide relief from knee pain (such as that caused by osteoarthritis) and improve knee health. Kordel's Eggshell Membrane with BiovaFlex, touted as the 'natural solution to osteoarthritis' can start making your knees happy in just seven days.
Launched in Kuala Lumpur on September 9, 2015, this natural supplement is a new solution to combat the age-old problem of joint pain. It is formulated from BiovaFlex, an all-natural, clinically-tested eggshell membrane extract.
The launch was organised by Cambert (M) Sdn Bhd, the sole distributor of the supplement. Matt Stegenga, President of Biovia LLC, was present to share insight on the supplement with members of the audience.
Eggshell Membrane? Really?
Yes, really – eggshell membrane contains naturally-occurring nutrients that have been shown to support joint health and flexibility. BiovaFlex is an all-natural, clinically-tested eggshell membrane extract used as a formulation for Kordel's Eggshell Membrane supplements.
Eggs-cellent for Your Knees
Kordel's Eggshell Membrane with BiovaFlex contains six bioactive ingredients:
Elastin and desmosine/isodesmosine, both of which increase the elasticity of the joints, skin and blood vessels; therefore improving mobility.
Transforming growth factor-beta which plays a role in regenerating cells, repairing tissues and promoting immune function.
Collagen and total glucosaminoglycans (GAG), both of which support joint and connective tissue health.
Antioxidants that inhibit reactive oxygen species (ROS) and lipoxygenase – both of which could damage tissue – as well as reduce inflammation that can lead to joint pains.
But does it work?
A six-week study on 42 patients with arthritic-type joint pain and connective tissue order that limit their range of motion found the following:
| | Within 7 days | Within 14 days | After six weeks |
| --- | --- | --- | --- |
| Pain | Reduced 8.25% | Reduced 16.42% | Reduced 20% |
| Knee flexibility | Improved 9.20% | Improved 10.14% | Improved 37.8% |
The study also found no reported side effects.
Mr Stegenga concludes that that BiovaFlex has been proven effective in improving joint-related symptoms. It also has no side effects, which makes it an attractive alternative for patients who experience side effects from taking medications such as NSAIDS (non-steroidal anti-inflammatory drugs).
Furthermore, it is easy and convenient to consume – just take one capsule once a day, preferably in the morning with food. Take the supplement for six weeks for optimum results.
If you like this article, do subscribe here.