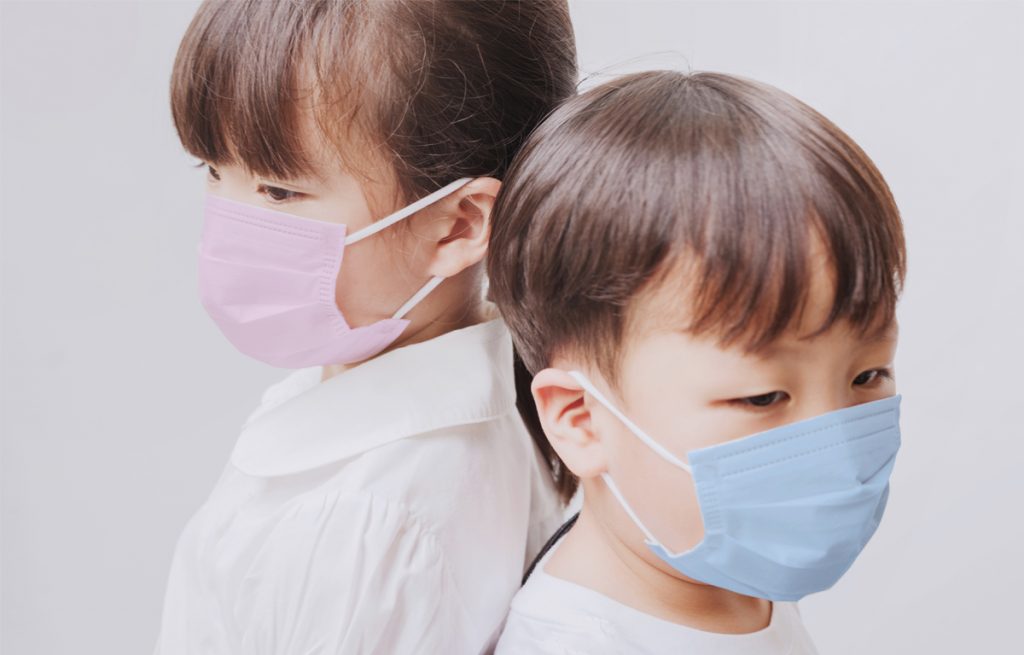 WORDS LIM TECK CHOON
According to consultant dermatologist Dr Irene Lee Chew Kek of Sunway Medical Centre Velocity, face mask allergy isn't common, but it can happen. Studies on this phenomenon were made during the SARS pandemic between 2002 and 2004, with face mask allergy being categorized as one of the occupational health hazards faced by healthcare workers.
TYPES OF FACE MASK ALLERGY
Contact allergy. People with this problem will experience a flare up of skin allergy right below the area of contact with the face mask. The rashes are red, scaly, dry and itchy. They usually will not extend beyond the margin of the face mask.
Dr Irene explains that the issue can be caused by formaldehyde and quaternium-15 which are used in the production of face masks. Adhesives that are used to attach foams into parts of the face mask, such as dibromodicyanobutane, may also trigger an allergy attack. Thiuram, a substance sometimes used in the production of the elastic bands, may also be the trigger.
Occlusive acne. The person with this problem experience red bumps on the face, sometimes with pus and black as well as white heads. These lesions are usually worse over the area below the face mask. Some substances used in face mask production, such as dibromodiyanobutane, can act as the triggers for this problem.
Contact urticaria is quite rare, and it causes the affected person to develop hives shortly after coming in contact with a face mask.
Exacerbation of previous face allergy. The friction caused by the face mask and the increased temperature below the face mask may worsen any pre-existing allergies.
WHAT YOU CAN DO IF YOU HAVE FACE MASK ALLERGY
Not all face masks contain the substances that trigger your allergy, so explore your options.
Treat your face allergy first, before attempting to try on another type of face mask.
Only use a face mask when it is necessary to do so, such as when you are sick.
If you experience allergy but still need to wear the mask, moisturize the rashes as frequently as needed with a gentle cleanser. Don't scratch or rub it, or expose it to heat.
If the condition persists or worsens over time, seek medical attention. HT