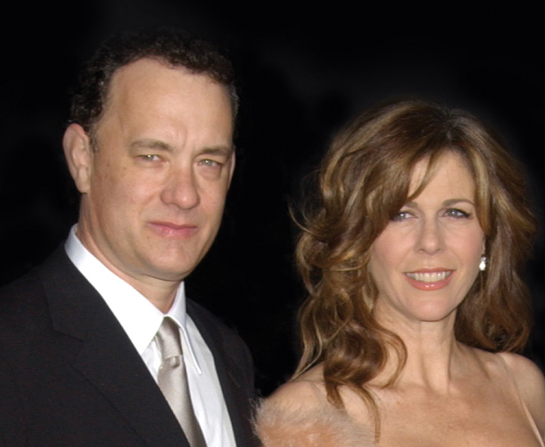 WORDS HANNAH MAY-LEE WONG
Tom Hanks and his wife Rita Wilson were in Gold Coast, Australia as Tom was set to film an Elvis Presley biopic directed by Baz Luhrmann. Their trip was turned upside down when the 63-year-old actor and his wife experienced flu-like symptoms.
According to the actor's Instagram (@tomhanks), here's how things went down:
"We felt a bit tired, like we had colds, and somebody aches.  Rita had some chills that came and went. Slight fevers too. To play things right, as is needed in the world right now, we were tested for the Coronavirus, and were found to be positive."
Tom Hanks is a two-time Oscar winning actor. He has played a number of iconic roles in movies such as Forrest Gump, Toy Story, Saving Private Ryan, Cast Away and more. This makes the actor one of the highest profile public figure to test positive for COVID-19.
Isolation and Testing
The couple knew the importanceof staying calm even during trying situations. Tom assured his 8.1 million followers that he and Rita would follow medical advice and adhere to quarantine instructions. "The Medical Officials have protocols that must be followed. We Hanks' will be tested, observed, and isolated for as long as public health and safety requires."
Rita, a singer-songwriter, had given concerts in Sydney and Brisbane before being tested positive for COVID-19. The Australian authorities promptly responded by tracking the couple's contacts, identifying other people who may have been exposed and infected. The Sydney Opera House also had its premises disinfected as a safety measure.
A mere few days after being tested positive, Tom was released from the Australian hospital where he was isolated and treated.
Tom later updated his followers, while thanking the people of Australia for their care and hospitality.
"I want to thank everyone here Down Under who are taking such good care of us. We have COVID-19 and are in isolation so we do not spread it to anyone else.There are those for whom it could lead to a very serious illness."
His son, Colin Hanks who appeared in the Jumanji movies in 2017 and 2019 took to Twitter to comment: "My parents are receiving excellent care in Australia and are doing well (and in good spirits) given the circumstances. Despite the fact that I'm in LA and haven't seen them in over three weeks, we have been in constant contact and I am confident that they will make a full recovery."
Baz Luhrmann, who was set to direct Tom's film, thanked doctors and medical experts for their support and clear instructions on keeping the rest of the cast and crew safe and healthy.
Stay home; don't panic
Other famous figures to have been tested positive for COVID-19 include Idris Elba, known for his role as Heimdall in the Thor films. He stated on his Twitter account: "I feel ok, I have no symptoms so far but have been isolated since I found out about my possible exposure to the virus. Stay home people and be pragmatic. No panic." HT