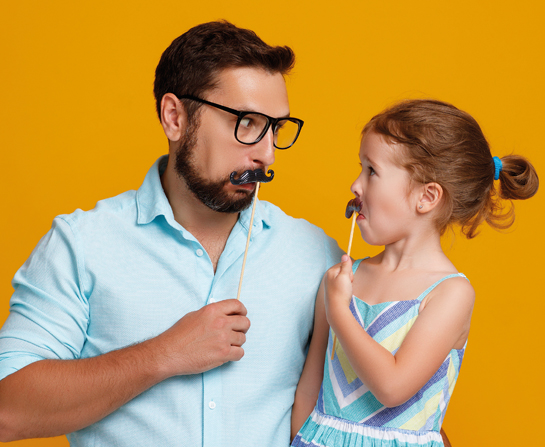 WORDS RACHEL SOON
Parenting is hard, especially when juggling it with household responsibilities and careers. While dads trying to help mums with parenting duties may be thought of as 'tough guys', self-care is as important for him as for her.
'Self-care' may bring up images of spa days and long baths, but what it really means is "pouring into yourself the resources you need to perform at your best," according to Jennifer Wolf, a parenting coach and former writer for Verywell Family. She breaks self-care down into five key facets:
Physical self-care.
This covers 'typical' bits of a healthy lifestyle; exercise, balanced diets, hydration and sleep. You don't have to treat these as hit-or- miss targets, like "I have to exercise 20 minutes for 3 times a week, or else". Instead, work them in as little daily habits, like taking the stairs instead of the lift, and adding more vegetables to your mixed rice plate. Every bit helps strengthen your body.
Emotional self-care.
This means acknowledging how you feel about events. Fathers are allowed to feel frustration, anger, nervousness and other negative emotions. What's more important is working out those feelings safely, rather than trying to bottle them up.
It can help to share your thoughts with your partner, your close friends, or even parent support groups. If you feel reluctant to open up to people you know, you could try writing in a journal, or finding an anonymous online forum for parents.
Relational self-care.
It can be easy for a parent's world to narrow down to a small planet with just themselves, work and their child. Spend some time with other connections in your life who care about you. Even a casual meal chit- chatting with siblings or a movie night out with your old gang of friends can help refresh you and put your challenges into perspective.
Cognitive self-care.
Our brains have a constant need to learn and grow. Naturally, raising a child is itself a huge learning and growing experience, but it's important to engage in low-stakes learning experiences as well, whether it's new skills (gardening, learning a new language, music, etc), or small activities like catching up on news, reading a book or playing puzzle games.
Spiritual self-care.
Religious practices such as meditation or prayer can help "broaden your sense of self in relation to the rest of the world", says Wolf. If you're not particularly religious, quiet moments out in nature (a slow walk in a park, hiking, or a few minutes sitting on a bench outdoors) can also help you become more mindful of the wider world and relieve some feelings of internal pressure. HT
If you like this article, do subscribe here.