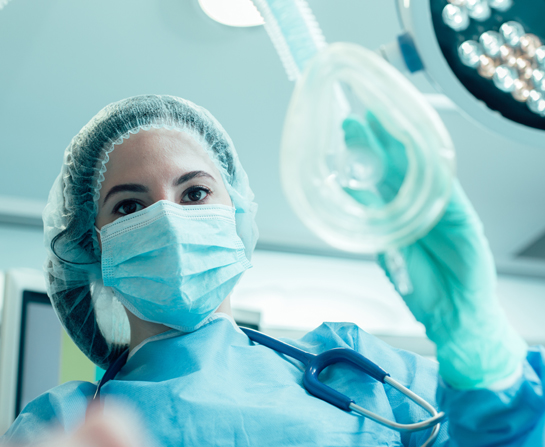 WORDS HANNAH MAY-LEE WONG
As more people get their COVID-19 vaccination appointments, some may start to wonder whether they should delay their elective surgeries. A common worry is that the vaccine might interact with the anaesthesia administered during surgery and this may cause an adverse reaction.
According to consultant anaesthesiologist Dr Mohamad Fadhil Hadi, many of these concerns stem from misinformation that is circulating online.
YES, IT IS SAFE TO FOR SURGERY
Dr Mohamad Fadhil Hadi assures that it is safe to go for scheduled surgery even after getting vaccinated.
He explains that anaesthesia is a treatment using drugs called anaesthetics to keep patients from feeling pain during surgery or medical procedures.
"Anaesthesia and the COVID-19 vaccine operate in two completely different systems and as such, anaesthesia does not pose any effect to our antibody, immune system or reaction towards any vaccines," he elaborates.
That said, patients that have scheduled surgeries are encouraged to complete their COVID-19 vaccinations before going for their surgeries. This is to minimize the risk of getting infected with Covid-19 and spreading it to healthcare workers in the hospital.
GO FOR A PRE-OPERATIVE VISIT
In general, elective surgeries should be planned at least a few days after getting vaccinated.
If patients are still concerned about the safety of getting vaccinated shortly before or after their surgery, it is best for go for a pre-operative visit. During this visit, patients can consult their doctor or anaesthesiologist about their concerns and ask any other questions that they may have.
"I would advise my patients to rest for a few days after they have completed their COVID-19 vaccination. This is because some patients may experience side effect such as fever, muscle ache or nausea post-vaccination. However, if it is an urgent case such as bone fracture or spinal injury, we would proceed to perform the procedure," Dr Mohamad Fadhil Hadi elaborates.