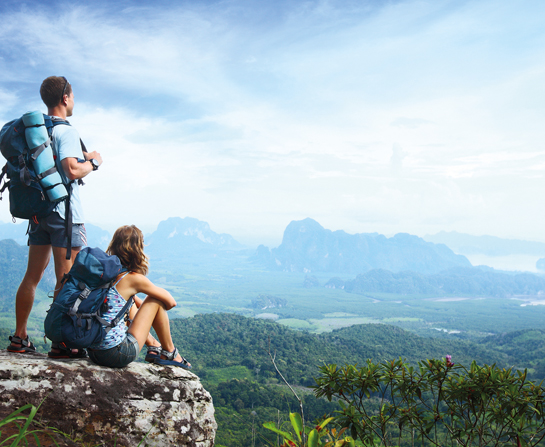 Ahoy there,travelers! Think you are ready for your next destination? Think again! Being in a foreign land means you are exposing yourself to the unknown and, this includes any potential infectious diseases. So, do you know what that really means? It means you need to be protected! But, fret not; we've got you covered with some of the vaccinations you may need before the escapade.
Flu shots:
Be injected yearly for those above 6 months old.
Do a research on the current flu outbreaks present at your destination.
Ensure that you are up-to-date with the flu shots as you may never know when the next outbreak will be.
Be vaccinated at least 2 weeks prior to your departure date.
Meningococcal shots:
Essential for places such as Africa and Saudi Arabia.
Compulsory for those who are performing Hajj or Umrah pilgrimages in SaudI Arabia.
Can be administered to those who are as young as 9 months old and up to 55 years old. 
Two doses (a month apart) are needed for children under 1 year old, and 1 dose for older children as well as adults.
Booster shots are required if the vaccination was taken at age 13 to 15, but not required for those who received it after age 16. Booster shots are once in 3 years.
Hepatitis A shots:
Essential for places with poor hygiene and sanitation.  
Given as 2 shots, 6 months apart. The first dose of monovalent hepatitis A is recommended for those below 40 years old.
Can be taken at any time prior to departure.
For those who are immunocompromised, suffering from other chronic health conditions and older adults, 1 shot of immunoglobulin (IG) alongside with hepatitis A vaccine can be considered if travelling within 2 weeks.
Hepatitis B shots:
Essential for regions with high prevalence of chronic hepatitis B such as the Middle East, Southern and Eastern Europe.
Taken and completed at least 6 weeks before departure.
This vaccine is usually given as 3-4 shots over a period of 6 months.
Cholera shots:
Essential when travelling to areas with cholera outbreaks

Especially important for emergency/relief workers
The vaccine is mixed with water and taken orally.
Vaccination must be finished at least 1 week prior to travelling.
 All doses need to be consumed between 1 and 6 weeks apart. If there's a gap of more than 6 weeks, you have to restart the full course.
For kids above the age of 6 and adults, 2 dose can defend against cholera for 2 years.
Kids aged between 2 and 6 years old require 3 doses. This offers them a 6-month protection.
If you remain at risk after completing your vaccination course, boosters are required.
And, there you go folks! The types of vaccinations you may need before you are off traveling. Should you have further queries, consult your doctor. Be sure to pay the visit at least 8 weeks prior to your travel so that you are not missing out on anything.
References:    
Centers for Disease Control and Prevention. Available from www.cdc.gov
Flu.gov. Available from www.flu.gov
MD Travel Health. Available from www.mdtravelhealth.com
Medical News Today. Available from www.medicalnewstoday.com
NHS choices. Available at www.nhs.uk
Patient.co.uk. Available from www.patient.co.uk
Vaccines.gov. Available from www.vaccines.gov
World Health Organization. Available from www.who.int
If you like this article, do subscribe here.