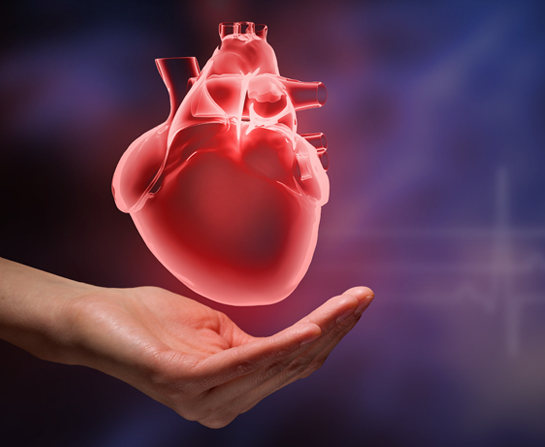 WORDS HANNAH MAY-LEE WONG
The endothelium is a single layer of cells that are found between the lumen (the hollow space where blood flows through) and the smooth muscle cells in the blood vessels.
WHY IS THE ENDOTHELIUM SO IMPORTANT FOR HEART HEALTH?
The endothelium releases an important chemical called nitric oxide. When nitric oxide is released, blood vessels relax and expand, and this improves blood circulation.
"The endothelium is the only cellular network in the entire cardiovascular system that is capable of producing nitric oxide, and so it is essential to maintain a healthy endothelium," Dr Ignarro elaborates.
"Increased nitric oxide results in increased blood flow to the organs, which supports healthy blood pressure and a healthy cardiovascular system. But for all this to happen, the production house of nitric oxide—the endothelium—needs to be supported," he adds.
TIPS FOR KEEPING THE ENDOTHELIUM HEALTHY
Exercise regularly
Research shows that moderate intensity exercise improves the function of the endothelium, which increases nitric oxide levels in the body and promotes the relaxing of the blood vessels.
Supplement with foods that increases nitric oxide levels
Eating a healthy and balanced diet is key to good heart health. Additionally, some studies have shown that there are certain foods that can help increase nitric oxide levels in the body. These include grapes, black and red berries, green and black teas, cocoa, and food that contain omega-3 fatty acids such as salmon or tuna fish.
Keep a healthy weight and lower stress levels
Keeping stress levels low and maintaining a healthy weight are important for heart health and contribute to endothelium health.
References:
Vallance, P., & Chan, N. (2001). Endothelial function and nitric oxide: clinical relevance. Heart (British Cardiac Society), 85(3), 342–350. https://doi.org/10.1136/heart.85.3.342

Goto, C., Nishioka, K., Umemura, T., Jitsuiki, D., Sakagutchi, A., Kawamura, M., Chayama, K., Yoshizumi, M., & Higashi, Y. (2007). Acute moderate-intensity exercise induces vasodilation through an increase in nitric oxide bioavailiability in humans. American journal of hypertension, 20(8), 825–830. https://doi.org/10.1016/j.amjhyper.2007.02.014

Auger, C., Said, A., Nguyen, P. N., Chabert, P., Idris-Khodja, N., & Schini-Kerth, V. B. (2016). potential of food and natural products to promote endothelial and vascular health. Journal of cardiovascular pharmacology, 68(1), 11–18. https://doi.org/10.1097/FJC.0000000000000382