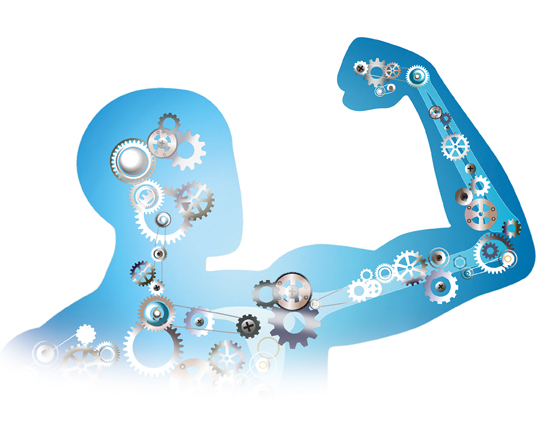 So, how exactly does a bone fracture occur? A bone fracture happens when part of the bone is chipped, cracked or completely broken. Further to that, resulting fragments may even damage surrounding tissues or blood vessels, which can cause swelling around the area. A fracture can be caused by a blow or stress to the limbs. It can also be due to medical conditions such as osteoporosis and bone cancers that increase fracture risk due to bone weakening. People susceptible to bone fracture are those who have suffered from previous falls or limb injuries, menopausal women, elderly and children.
And, what if you do fall? Well, a fall can spell havoc for your existing fractures. Plus, the tendency to fall is also increased if you have health issues such as poor vision, stroke, Parkinson's disease, or dementia. And here's the catch, more than half of all fall cases happens at home! Now, you wouldn't want that, would you? 
Just like the saying "good practices start from home", you should start preventing falls in your very own home. As we spend most of our times at home if not out, the risk of a fall is naturally greater there than at anywhere else. But, fret not.
There are simple adjustments you can make to ensure that your house is as fracture-proof as it can be.
Keep the floor clear.
Clean spills immediately.
Put things back where they belong whenever they are spotted lying about.
Ensure the floors are swept to remove trip hazards such as grains and small rocks.
Sharp objects such as a broken glass should be cleared away immediately.
Electrical wires and cords should be kept off the floor and be coiled where possible.
Aim for smooth surfaces.
If you are using carpets at home, make sure that they are secured smoothly to the floor.
Avoid carpet textures that can increase a fall risk.
For houses with floor tiles, use a non-skid wax when waxing.
Dry mop the floor.
The floor should be non-slippery and dry.
Make the bathrooms secure.
Install railings or grab bars near the toilet, bathtub, and shower to provide support and to allow more secure movement.
Put a bath mat in the tub or shower so that it would not be slippery.
Ensure the bathroom lights are bright enough.
Wear non-slip slippers in the bathroom if you must.
Don't forget the stairs, rooms and other areas.
Make sure that there is enough walking space in between furniture. 
Ensure stairways and hallways are brightly lit.
Switches for lamps and other appliances should be easily accessible.
Secure the stair railing.
Keep items within an arm's reach and avoid using stools.
Where a step stool is needed, make sure it is wide and sturdy enough and that it comes with a handrail.
You may want to purchase a cordless phone to make dialling for help and receiving calls easier.
And lastly, the outdoors.
Ensure the lighting of the house exterior is functioning and sufficiently bright.
Mend or remove trip hazards such as gravels, broken tiles and other rough spots.
If there are ramps, make sure that the railings are sturdy and secured.
Wear shoes or boots with proper grip when going out.
That aside, doing exercises may also improve your balance and reduces your risk of a fall. Tai Chi, for instance, is shown to promote proper balance in the elderly.
Exercise can also strengthen your bones and coordination! But of course, exercise alone is not enough. You should also eat a diet that is calcium and vitamin D-rich such as milk, soy beans, and broccoli. Avoid smoking and consumption of alcohol as well, if possible.
So, that's it! Simple measures for keeping safe while reducing fall risks. Do remember to consult the doctor if you would like to find out more about bone fracture risk factors or even just bone health in general. And again, don't forget to fracture-proof your home!
References:
About Health. Available at www.about.com
Medical News Today. Available at www.medicalnewstoday.com
National Osteoporosis Foundation. Available at www.nof.org
NIH Osteoporosis and Related Bone Diseases National Resource Center. Available at www.niams.nih.gov
WebMD. Available at www.webmd.com
If you like this article, do subscribe here.