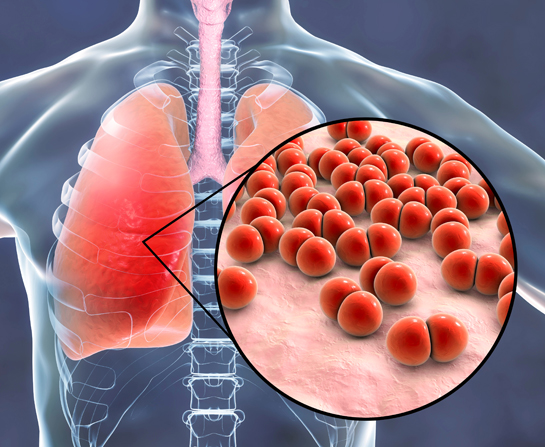 WORDS LIM TECK CHOON
In a time when COVID-19 is still at the forefront of our minds, we should not overlook other infectious diseases that are still a threat to our health—diseases that can be easily prevented or have their severity reduced through appropriate vaccinations.
Pneumonia is the Second Leading Cause of Death in Malaysia over the Last Decade
According to the Department of Statistics Malaysia (DOSM), in 2019, it contributed to approximately 12.2% of deaths in the country.
During a recent ceremony in which Merck Sharp & Dohme (MSD) donated pneumococcal vaccines in support of several hospitals and non-governmental organizations, Professor Dr Ariza Adnan shared that the bacteria responsible for pneumonia, Streptococcus pneumonia, cause the air sacs or alveoli of the lungs to fill up with fluid and pus. This makes it difficult for the individual to breathe, thus causing blood oxygen to drop to dangerously low levels.
Certain Groups at Higher Risk of Catching This Disease
Professor Ariza said, "Advancing age is one of the primary risk factors for pneumococcal pneumonia. Adults 65 years or older are over 10 times more likely to be hospitalised for the disease than adults aged 18 to 49."
She added, "Having comorbidities also increase the risk; individuals with diabetes, heart disease, and lung conditions are up to 3, 4 and 9 times more likely to suffer from pneumococcal pneumonia, respectively."
3 Ways to Prevent Pneumococcal Pneumonia
Practicing good personal hygiene
Lead a healthy lifestyle. Avoid smoking as well as second-hand smoke from cigarettes.
Get vaccinated. Talk to your doctor for more information.
A systemic review and meta-analysis study found that 19% of patients with COVID-19 had co-infections, and S. pneumoniae was the second most common bacteria that was found among patients with co-infections. This study included data that came from China, European countries as well as the United States of America.
"This is why, despite the push for COVID-19 vaccination, the World Health Organisation and leading experts also recommend high risk individuals to consider pneumococcal prevention," Prof Ariza concluded.
Visit https://pneumoprotect.ifl.my to learn more about pneumococcal pneumonia and protecting yourself against it.
Reference: Musuuza, J. S., Watson, L., Parmasad, V., Putman-Buehler, N., Christensen, L., & Safdar, N. (2021). Prevalence and outcomes of co-infection and superinfection with SARS-CoV-2 and other pathogens: A systematic review and meta-analysis. PloS one, 16(5), e0251170. https://doi.org/10.1371/journal.pone.0251170