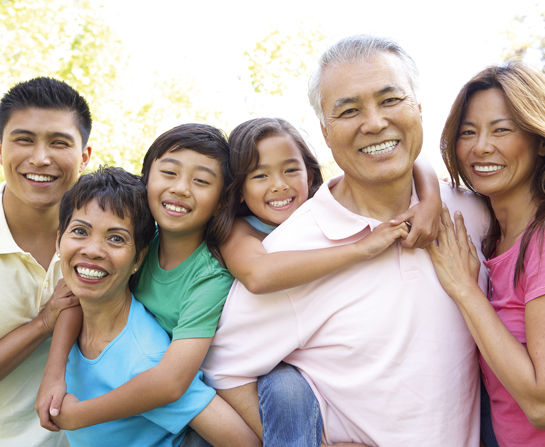 Assoc Prof Dr Tan Maw Pin   Consultant Geriatrician, Department of Medicine, University of Malaya
Associate Professor Dr Tan Maw Pin is not your everyday specialist. One of 23 geriatricians in Malaysia, Dr Tan specialises in the care and treatment of the elderly. In addition to prescribing treatment for the different related health conditions and diseases, she also offers consultations and advice on the overall lifestyle modifications in order to improve the quality of life of the elderly.
Therefore, Dr Tan is no stranger to the issues related to the care of the elderly. "Our life spans have increased, so there will be more older people as time passes. And we need to be prepared to care for them."
Average life expectancy of Malaysians is 72.3 years (male) or 77.2 years (female).
In Malaysia, older persons are defined as those aged 60 years or more.
In 2012, there are 2.4 million older Malaysians, making up 8.2% of the total population.
The number is expected to rise to more than 15% in 2030.
The evolving family unit
These days, caring for the elderly is getting more complicated as the family unit is constantly evolving to keep up with the increasing cost of living.
"The average household in Malaysia is becoming smaller," Dr Tan says. Increasingly, elderly family members find themselves caring for younger family members while the adults work. Also, many adults are migrating to "hot spots" like the Klang Valley in search of better jobs, leaving the elderly family members behind.
For most families, it can be tough to juggle the many responsibilities – to oneself, the family and the employer. Dr Tan, however, has some tips to help these families make the best of the situation.
Money Matters
Get insured. It is hard to anticipate the costs of treatments in the future, so having insurance would be a great help in covering these costs.
While there is rationing due to limited resources, government-run health facilities provide consultations, surgeries and medications at a subsidised cost. This is a feasible option if one is unable to afford private healthcare. Medical social welfare services such as home visits and free transportation to clinics or hospitals may be available for those in need.
Movement & Disabilities
Consult an occupational therapist for appropriate home assistive and/or adaptive equipment. For example, handrails to assist in moving onto and off the toilet seat. Dr Tan points out that such equipment can easily be dismantled and their impact on a home resell value is usually minimal.
Let the elderly exercise at least 30 minutes every day to help strengthen their muscles and bones. "When the elderly has problems walking, for example, the family tries to limit his movements when, in fact, they should be encouraging him to move more," says Dr Tan. Please speak with a physiotherapist  on the appropriate types of exercises for the elderly.
Mental Wellness
Watch for signs of dementia, such as forgetting simple things like where the keys are. "Many people incorrectly assume that, because the elderly person can still remember details from the past, there is no cause for concern. In dementia, memories from long ago are often the last to go," Dr Tan says.
Bingo has been demonstrated to be able to help elderly people keep their mind sharp. It is a fun activity too, so why not make bingo night a regular family event?
Let the elderly folks continue to carry out their daily routine for as long as they are capable. This helps the mind to stay sharp as well as to let them retain their sense of independence. Dr Tan points out laughingly that she is a "heartless" daughter – she lets her own parents prepare their own drinks.

Shower Love & Affection
The emotional wellness of the elderly should not be overlooked. Dr Tan encourages us to give some of our time and affection to the elderly.
One could include the elderly in family weekend activities, for example. Or if the elderly family members live a distance away and it is not possible to travel, a simple phone call asking how they are could be something they cherish far more than all the money we spend on them.
If you like this article, do subscribe here.