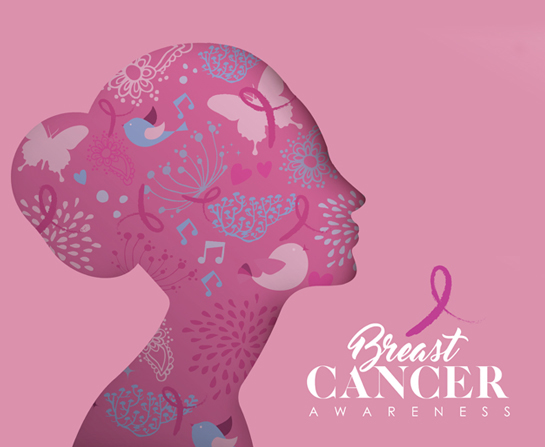 WORDS HANNAH MAY-LEE WONG
According to the Malaysian National Cancer Registry Report (2012-2016), there has been a rise in cancer cases in recent years, with breast cancer being among the most common cancers in Malaysia. More alarmingly, it was reported that 63.7 per cent of breast cancer cases were diagnosed at stage III and IV.
In conjunction with breast cancer awareness month, consultant oncologist Dr Hafizah Zaharah Ahmad and consultant breast and endocrine surgeon Dr Suziah Mokhtar highlight some important things to know about breast cancer.
Go for regular screening
Going for regular screenings helps identify breast cancer early. Early detection and early treatment can provide breast cancer patients with more treatment options.
Do breast self-exams at home
A breast self-exam can be done at home to look for unusual signs in the breast tissue. Dr Suziah stresses that women should perform this test regularly.
She reminds that women should also remember to check the whole breast area, including the upper chest and armpits.
Signs to look out for during a breast self-exam include:
Lumps
Changes in the size or shape of the breasts
Dimpling of the skin on the breasts
Changes in the nipples (nipples pulling/turning inward)
Unusual nipple discharge
Pain or tenderness
Risk factors for breast cancer
Dr Hafizah explains that there are certain risk factors for breast cancer that are unavoidable. These include:
Increasing age.
Having family history of breast or ovarian cancer.
Reproductive factors. Getting menstruation periods at early age (before 12) or starting menopause at an older age.
Genetic mutation, including mutations of genes BRCA1 and BRCA2.
On the other hand, there are external lifestyle risk factors that can be changed. These include:
Smoking.
Not being physically active.
Dietary factors. Having a diet rich in animal fats.
High consumption of alcohol. Having more than two drinks per day.
Consumption of medicines containing hormones.
Thus, Dr Hafizah and Dr Suziah advise all Malaysian women to adopt healthier lifestyle habits to reduce their risk of breast cancer. That includes having a healthy and balanced diet, exercising regularly and being more cautious when it comes to taking medications that contain hormones.
Consultant oncologist Dr Hafizah Zaharah binti Ahmad and consultant breast and endocrine surgeon Dr Suziah Mokhtar are affiliated with Sunway Medical Centre Velocity.