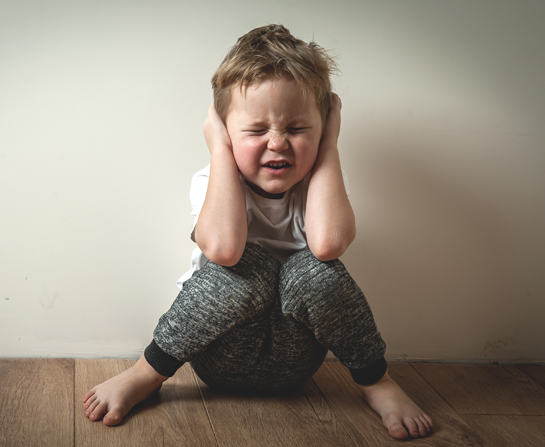 Words Lim Teck Choon 
ENTirety with
Professor Dato' Paduka Dr Balwant Singh Gendeh
Consultant Ear, Nose & Throat Surgeon Pantai Hospital Kuala Lumpur
Unlike our eyes, our ears do not have any protective lids to keep things from finding their way inside. Perhaps unsurprisingly, ear discomfort is common among those who spend a considerable amount of time in water. We have terms such as 'surfer's ear', which describes a condition in which lumpy bony growth forms in the ear canal due to prolonged irritation from cold and wet conditions. More common, though is 'swimmer's ear', which describes ear discomfort such as pain, redness and swelling.
Swimmer's ear is commonly attributed to water finding itself into the ear, but the actual cause is infection. The medical term for swimmer's ear is otitis externa, and it can happen to anyone, not just swimmers.
Let's find out more about otitis externa this month with Professor Dato' Paduka Dr Balwant Singh Gendeh.
WHEN OUR EAR CANAL HAS UNINVITED GUESTS
Otitis externa is an infection in the ear canal. Bacteria such as Staphylococcus aureus are the most common unwanted guests that trigger this infection, but it is also possible for fungi (such as Candida albicans) to trigger an infection.
Such infection commonly affects swimmers and other people whose ears are in contact with water for a simple reason: the water that gets into the ear creates a moist environment that encourages the unwanted guests in the ear canal to increase in numbers large enough to cause an infection.
However, Prof Dr Balwant points out that otitis externa is not just a swimmer's problem. Anyone can be affected by it, so long as certain conditions are present for the unwanted guests to thrive in the ear canal.
"IF WE MAKE IT A HABIT TO REMOVE EARWAX TOO OFTEN, WE ARE MAKING OUR EAR CANAL MORE VULNERABLE TO UNWANTED GUESTS."
A suitable environment. Our ear canal is dark and warm, which makes it a great place for many bacteria and fungi to move in and live. These guests feed on the dead skin, secretions and various other substances trapped among the fine hairs in the ear canal.
Moisture. Even if we don't swim regularly, our unwanted guests rarely worry about being deprived of moisture. This is because we live in a tropical climate, where it is humid all year long!
WAIT, SO OUR EARS ARE ALWAYS VULNERABLE TO THESE UNWANTED GUESTS?
Not always. As Prof Dr Balwant points out, our ear has its own defense mechanism – our earwax. Earwax, or cerumen, is secreted in the ear canal and it is an acidic substance containing enzymes that inhibit the growth of bacteria and fungi. It also traps and removes debris and other substances that nourish these unwanted guests.
However, this is not a fool-proof mechanism. Excessive moisture spilling into the ear canal can dislodge the cerumen coating the ear canal. If we make it a habit to remove earwax too often, we are also making our ear canal more vulnerable to these unwanted guests.
Therefore, we should always dry our ears as much as possible after a bath, a swim or a hot sweaty day.
Also, we should only clean our ear canal once in about every three weeks.
We should also avoid inserting our fingers or foreign objects into our ear canals.
WHAT HAPPENS AFTER THE UNWANTED GUESTS MOVE IN?
Prof Dr Balwant points out that so long as our unwanted guests are living happily in our ear canal, there is a risk of infection. This is because the skin lining the ear canal  is very thin, unlike the skin lining elsewhere. Hence, it can be damaged easily due to frequent ear picking resulting in recurrent ear infection.
When there is a tear in the skin, the unwanted guests can move inside. This will trigger our immune system to react and get rid of these guests, resulting in the inflammation seen in otitis externa. The thinness of the ear canal lining and the ease in which it becomes damaged can cause recurrent infection.

LET'S HEAR MORE ABOUT THE SIGNS & TREATMENT OF OTITIS EXTERNA
WHAT ARE THE SYMPTOMS?
Ear discomfort (otalgia), such as itchiness, 'fullness' inside the ear due to swelling, and pain that radiates to the face, neck and side of the head.
Ear discharge (otorrhoea).
Some hearing loss (usually temporary).
ARE THERE ANY LONG-TERM COMPLICATIONS?
If not treated properly, the infection can spread over time into surrounding tissues and even nearby bones. Increasingly severe hearing loss may also result.
These complications will require more complex treatments, possibly even surgery.
HOW IS OTITIS EXTERNA TREATED?
Prof Dr Balwant explains that most mild cases can be successfully treated using appropriate topical medications (such as eardrops, ointments or creams). If we are unsure as to what to do, we can seek advice from a general practitioner.
If still no improvements are seen, or if the symptoms are severe, it may be time to visit an ENT specialist.
HOW CAN THE ENT SPECIALIST HELP?
To properly clean the ear canal. The ear canal of someone with otitis externa is often clogged with earwax, debris and various secretions. (In fact, long standing impacted wax is one of the common causes of otitis externa!).
The ENT specialist will perform a procedure called 'ear toilet' or rarely  'flushing'.  Guided by direct visualization from a device called the otoscope, the specialist will use a medical device to create a gentle suction in order to clean the ear canal. If the debris and  secretions are thick and hard to dislodge through suction alone, the ENT specialist can use antibiotic or hydrogen peroxide droplets to soften them first.
To inspect the eardrum. Our eardrum allows us to hear. It is also a thin piece of tissue. During an infection, the weakened eardrum is especially vulnerable to damage.
The ENT specialist will inspect the eardrum to ensure that it is in good shape. If the eardrum is damaged, the use of water and other fluids (such as eardrops) will be avoided, as doing so may cause damage to other ear structures normally protected behind an intact eardrum.
Damaged eardrum can usually heal on its own after a few months, although sometimes surgery may be necessary. Treatment is determined on a case-by-case basis, so our ENT specialist may advise us on our options after performing an examination.
To determine the nature of the uninvited guests in our ear canal. Oral or topical antibiotics can help with getting rid of bacteria, but they do not work on fungi and viruses. Therefore, determining the type of the microorganisms that are giving us so much problem will allow the ENT specialist to prescribe the best treatment option.
What If Otitis Externa Keeps Coming Back?
Some people may experience long-term infection called chronic otitis externa. It's more common among people with existing chronic skin- related diseases, such as eczema and psoriasis, as well as people with diabetes or conditions that affect the ability of their immune system to fight infections properly. People with chronic otitis externa should consult an ENT specialist for a proper treatment plan tailored for their conditions instead of self- medicating. HT
If you like this article, do subscribe here.