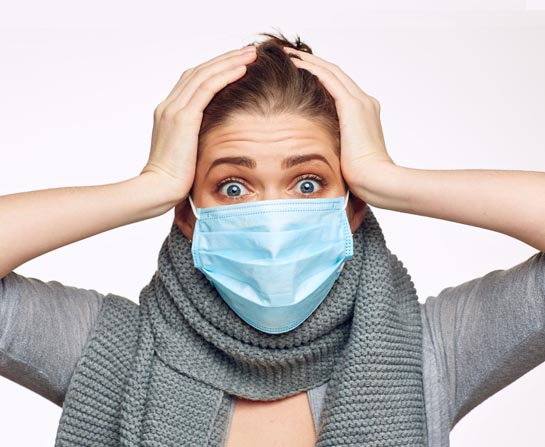 Social media is a powerful tool to connect and bring people closer. Unfortunately, it is also the prime source of misinformation and fear mongering. Recently, I chanced upon a message which reads like this:
"Hi family, there are cases of influenza fever spreading in Malaysia. It is suspected to be new strand which is harmful and causing infection to brain and death. So far there are 4 cases in Taiping, 2 cases in Hospital Kuala Lumpur and 2 cases in the hospital my brother is working. There are no survival so far. So please avoid bringing kids in crowd. If they have fever please immediately seek for medical assistant.
🔴🔴🔴RED ALERT !!! Please stay Safe as Influenza A is Spreading in Kuala Lumpur !!! Hospitals are lacking out of medicines and beds due to this Virus..STAY SAFE!"
(The message is posted as received and not edited for the benefit of our readers)
HealthToday checked with an infectious diseases expert, Professor Zamberi Sekawi, a clinical microbiologist from Universiti Putra Malaysia, and Dr. Soo Tai Kang, a general practitioner (GP), both of whom said the viral message is false.
They advised the public to perform quick fact checks at the Ministry of Health website and to follow the Director-General of Health's Facebook page (https://www.facebook.com/DGHisham/) to get quick updates on the current health situation in Malaysia.
The DG of Health has revealed that they have been sampling influenza cases in the country and there is no evidence to show that a new strain of influenza virus is affecting the local population. Also, the total number of persons falling ill with influenza is not out of the normal range.1
Furthermore, there is no shortage of influenza medication in government hospitals while private hospitals can easily buy the medicine from local or overseas suppliers.2 The government has sped up the process of application for private hospitals and clinics looking to purchase influenza medication. So, there should be no reason for shortage of the medication in private healthcare facilities.
Professor Zamberi also reminds the public to protect themselves from the influenza virus by getting the influenza vaccine and also to practice good hygiene (eg, hand washing and avoiding crowded places).
References:
1. Official Portal Ministry of Health Malaysia. Kenyataan Akhbar Ketua Pengarah Lesihatan Malaysia Pada 4 Januari. Retrieved on 7 January 2020 from www.moh.gov.my/index.php/database_stores/store_view_page/21/1285.
2. Facebook. Noor Hisham Abdullah. Retrieved on 7 January 2020 from https://www.facebook.com/DGHisham/photos/a.656071844416707/2983497485007453/?type=3&theater.