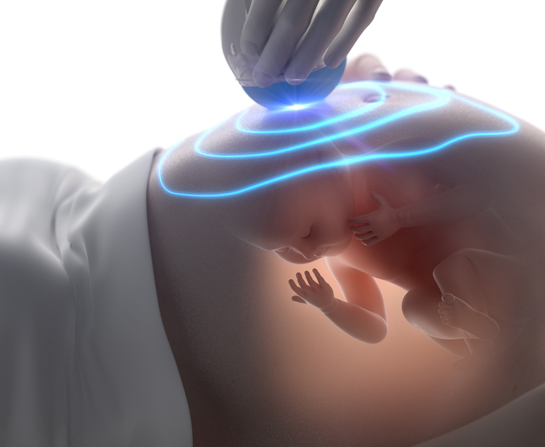 In Fertility Specialist Dr Wong Pak Seng's line of work, he is always up to date on the constantly evolving genetic screening technology. These days, there are machines that can help detect any number of mutated or abnormal genes present in one's DNA, even the very rare ones.
Dr Wong believes that pre-conception genetic screening should be recommended for people with a family history of inheritable. "These are the high-risk groups, so they should go for screening," he says. For other couples hoping to conceive and have no family history of such conditions, he recommends going for pre-implantation genetic screening and prenatal screening instead.
The following are couples who may benefit from pre-conception genetic screening:
With a family history of an inheritable conditions, birth defect, mental handicap as well as cancer.
Has a previous child with genetic condition, birth defect or mental handicap.
Have a history of two or more pregnancy losses, stillbirth or babies who died unexpectedly.
Accurate? While the list of conditions that can be screened for grows longer as technology evolves rapidly with time, not every condition can be tested, and the results of testing may not always be clear either. This is because there are still limitations to what current genetic testing methods can do. Therefore, a result indicating that everything is normal may not guarantee that the child will be healthy.
Why should you get screened? According to Dr Wong, many couples who have a family history of a condition that may be passed on to a child will find the results useful to help them decide whether they want to proceed with fertility treatments. And if they decide to go ahead, they can also look up options and plan in advance as to what they should do if their child is found to have an inheritable disorder.
What is the process like? Before fertility treatment such as in-vitro fertilization (IVF) can begin, the fertility specialist will review the couple's family history thoroughly. Dr Wong explains that, should the specialist believe that there is a need for pre-conception genetic screening, the specialist will discuss this with the couple. The couple can also be referred to a genetic counsellor for advice as well as emotional support.
Once the couple agree to the screening, a blood sample will be extracted and sent to the laboratory for further analysis. How soon the results will be available depends on the specific gene mutation being analysed – rarer ones may require the sample to be sent to specialized labs out of Malaysia, for example, as their analysis may require special chemicals and/or equipment.
If you like this article, do subscribe here.