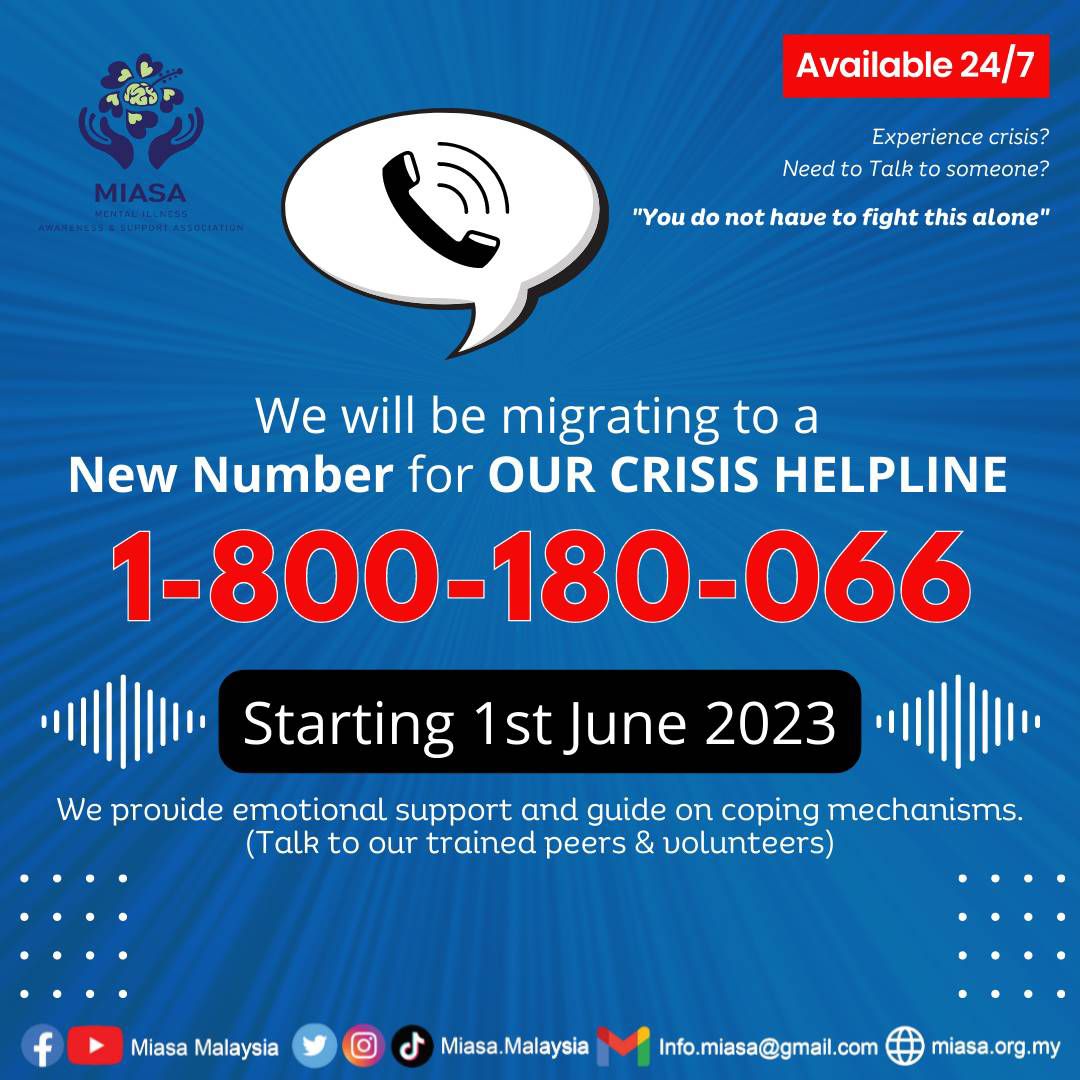 WORDS LIM TECK CHOON
WHY YOU SHOULD CALL THE MENTAL ILLNESS AWARENESS AND SUPPORT ASSOCIATION (MIASA) CRISIS LINE WHEN YOU NEED HELP & PSYCHOLOGICAL SUPPORT
There are more than 150 trained volunteers behind the MIASA Crisis Helpline,
These volunteers are capable of assisting both English- and Malay-speaking callers.
Anyone who needs someone to speak with in times of crisis or to get psychological support can reach out to the helpline at any time, as it operates 24 hours a day, every day.
"It is our hope that those who are struggling with mental health issues will seek help and find support by simply speaking to someone who cares, like our volunteers at the crisis helpline," says Puan Anita Abu Bakar, the President and founder of MIASA.
---
The MIASA Crisis Helpline is reachable at 1800-1800-66. You can call at any time and any day for help.