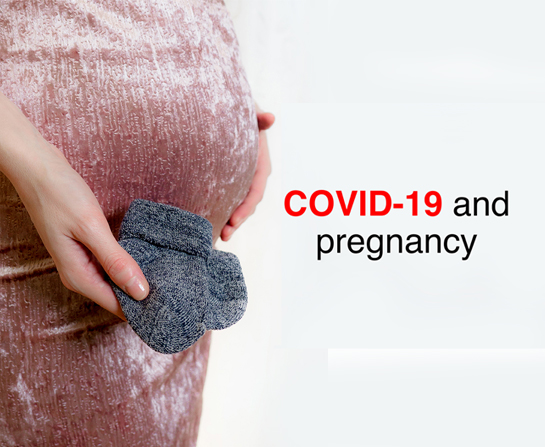 WORDS HANNAH MAY-LEE WONG
As we unravel more information about the COVID-19 virus that's taking the world by storm, we now know that people of all ages can be infected.
However, there are groups of people that may be more vulnerable to the virus due to having a lower immunity. These include the elderly, those with pre-existing medical conditions (such as diabetes or heart disease) and pregnant women.
No evidence that baby is at risk when the mother has COVID-19
Consultant obstetrician and gynaecologist Dr Ramesh Marimuthu assures us that currently, there is also no data suggesting an increased risk of miscarriage or early pregnancy loss in relation to COVID-19.
He adds, "There is also limited evidence to show if a pregnant woman with COVID-19 can transmit the virus to her foetus during pregnancy or delivery."
Thus far, in Malaysia and globally, no infants born to mothers with COVID-19 have been tested for the virus. In these cases, there were no traces of the virus found in samples of amniotic fluid or breast milk.
"That said, for the best outcome, the recommendation is emergency admission through Caesarean for infected mothers. Their babies are isolated from the infected mothers and shall not be breast fed until the mothers are tested and proven negative from the virus," Dr Ramesh explains.
Staying safe during the pandemic
Rest at home and spend this time meaningfully by preparing for your baby's arrival.
Stay positive.
Keep yourself well-hydrated.
Eat home cooked food as much as possible.
Wash your hands or use a sanitizer before you open your gate/doors or touch any doorknobs when you arrive home.
Regularly use a disinfectant to clean doorknobs and surfaces which are frequently touched.
Reschedule all hospital appointments unless for emergencies.
Avoid going out unnecessarily. But if you do, wear a mask.
Keep a hand sanitizer handy to disinfect your hands as often as possible, when you must go out.
Most importantly, if you detect symptoms of Covid-19, such as difficulty in breathing, severe cough or high-grade fever, go to the nearest hospital for screening immediately.
"Let's take every care to stay safe. Wash our hands as often as possible, wear a mask if we must leave home for any essential tasks, disinfect our homes regularly. Let's protect our babies and our loved ones!" Dr Ramesh says in closing. HT