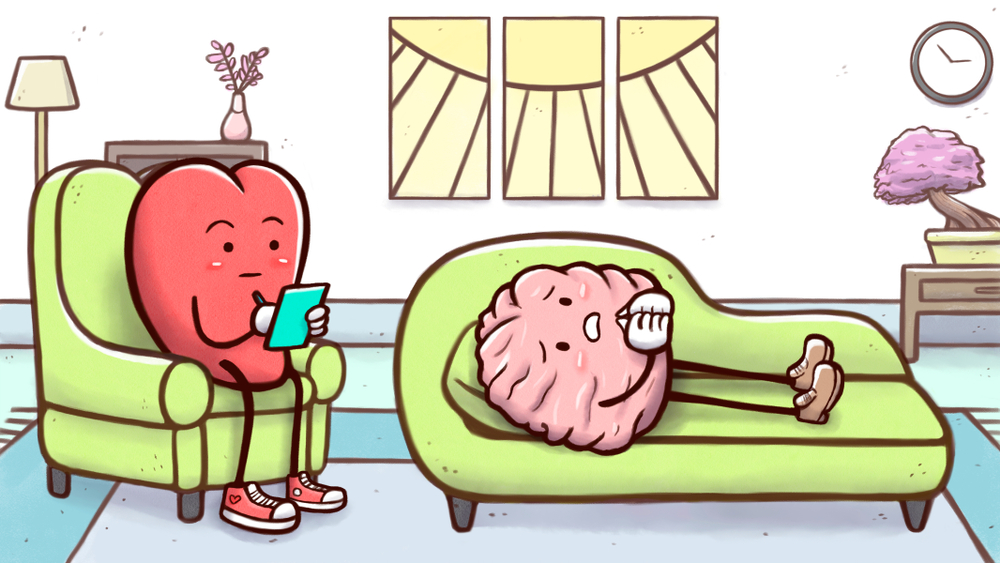 WORDS FAITH FOO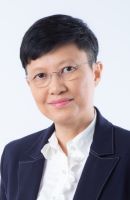 FEATURED EXPERT


FAITH FOO
Director of ABRI Integrated Mental Health
Registered & Licensed Counsellor
Certified EMDR Therapist
Certified Coaching & Mentoring Professional
Website | Facebook | X | YouTube
Most people going for counselling expect the counsellor to provide tangible answers or give 'quick fixes' to their problems.
They seek specific, concrete solutions for whatever issues that are troubling them, such as:
"What should I do?"
"Can you tell me if I should get a divorce?"
The response from the counsellor would always be: "Giving advice is not part of my job".
WHAT?!!
Confused, disappointed, and possibly a little frustrated, most people would wonder then what their counsellor does anyway.
Well, we are used to seeking advice from our family, friends, or colleagues. So, it is understandable why clients may see an opportunity to ask their counsellor for advice.
This expectation is often reinforced by the portrayal of counsellors and therapists in the media, especially on TV and film. Because of this, many clients enter a counsellor's office expecting the counsellor to be an expert in knowing what the client should do in any given situation.
THE TRUTH ABOUT THE COUNSELLOR'S JOB
Counsellors don't know what the best option in any given situation would be.
This is because there is no one-size-fits-all solution.
Also, from an ethical standpoint, counsellors are not allowed to advise clients.
I DON'T GET IT. THEN WHAT AM I PAYING THE COUNSELLOR FOR?
Giving advice is easy. It takes nothing but the audacity to give it. Some people can back that audacity up with genuine insight, but many can't.
How many people in your life have given you advice? Of the good advice you've received, how many have helped you? How much have you taken and applied?
For example, you know that you should not be in an abusive relationship.
Then, someone says: "You should leave the relationship."
Can you do it on your own?
If you never develop trust in yourself, you can fall into a pattern of taking someone else's bad advice over your own insight.
This leaves you vulnerable to bad advice from bad people. This can lead to more problems to overcome!
This is where the counsellor comes in: to help you explore your 'stuck-ness'—to help you understand why you can't overcome your problem.
Once you know the 'why', then the 'how' will come.
In all of this, your counsellor truly and sincerely doesn't know the best option for your situation.
THIS IS BECAUSE THEY'RE NOT YOU
There's a school of therapy called humanistic, person-centered, or Rogerian therapy that holds this as one of its core principles: you are the expert of your own life.
The founder of that school of therapy, psychologist Dr Carl Rogers, believes that counsellors or therapists act as collaborators that engage in active, respectful partnership with their clients.
They don't 'figure you out'—they help you figure yourself out.
That said, counsellors do have some expertise. They have an understanding and knowledge of how the mind works, how people tend to get in their own way, and how human relationships work.
What counsellors do, then, is combine their expertise with their clients' insight and knowledge about themselves.
The counsellor will point out certain patterns that they notice in clients thinking or behaviour, to help them figure out where they came from.
The counsellor will collaborate with their client on a plan for how to change the client's pattern. It's only through this active collaboration that we can help clients solve problems, address issues, and grow as a person.
As much as your counsellor knows about you, there's a lot they don't know too—something that they always keep in mind.
Hence, good counsellors refrain from giving advice, as they are very aware that they may end up you some really bad advice!
SO, WHAT CAN A COUNSELLOR DO FOR ME?
Counsellors will help you build your problem-solving muscles by reasoning through things with you, but our focus is on helping you deal with the symptoms or emotional issues that short-circuit your problem-solving process.
To address the issues that hold you back, you might have to delve into your past.
But the one thing you'll always have to do is learn how you're getting in your own way. You might be caught up in depressed or anxious thoughts, the shadows of trauma, or hurtful words others have said to you.
For counselling to work, you must uncover and disconnect the dots—the points where your brain uses irrational thoughts, painful memories, or impulsive reactivity to lie to you and lead you astray.
Doing so can help you heal the wounds that have damaged or limited your perspective or sense of self.
As you overcome what once gave you doubt and pain, you knock down the obstacles that once stood between you and your intuition—your deep inner knowing of what to do.
HENCE, COUNSELLING IS MORE THAN JUST GIVING ADVICE
It's a collaborative effort between the counsellor and the client.
As a counsellor, we want to help you break the cycle that keeps you trapped in an unhappy situation.
We want to help you get better at making your own decisions and finding your own answers.
We want to help you gain the confidence and capability to decide for yourself.