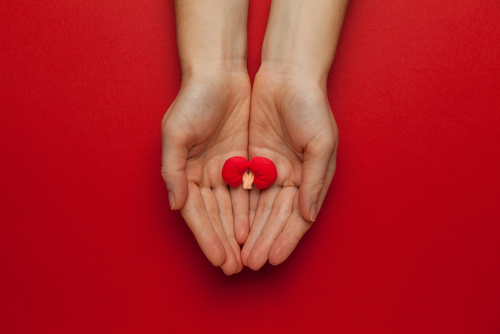 WORDS DR MOHAMAD ZAIMI ABDUL WAHAB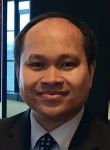 FEATURED EXPERT


DR MOHAMAD ZAIMI ABDUL WAHAB
Vice President
Malaysian Society of Transplantation
THE URGENT NEED FOR KIDNEY DONORS
Malaysia has an estimated number of 48,000 patients on dialysis and awaiting kidney transplant.
Each patient has an average waiting period of 13 years to get a transplant done due to the low donation rate.
A scoring system is put in place because of this and with it, only about 10,000 patients are eligible to receive a kidney from a deceased donor.
The current statistics of organ donation and organ transplant could be even better if many stepped forward to help advocate this cause.
Although a 2% rise was seen since 2020 with 77 transplants conducted from 16 deceased donors this year, the numbers could certainly get better.
WILL ORGAN DONATION LEAD TO MUTILATION OF THE DECEASED'S BODY?
The permissibility of organ transplant has been a cause for concern and a challenge in changing mindsets.
While most religions in Malaysia encourage organ donation, some beliefs like Jehovah's Witness and Shinto do not permit organ donation.
Based on the statistics provided by the National Transplant Resource Centre (NTRC), bodily mutilation and the lack of knowledge as to what the deceased would have wanted are two of the most common reasons why families refused to give consent for organ donations from a deceased.
Mutilation of the deceased body is a misconception.
In order to successfully conduct a transplant, the deceased would also have to undergo a surgery similar to that of the living.
This procedure is done in the very best of manner to preserve the anatomy of the deceased so that no obvious disfigurement is seen after the retrieval process.
HAVE YOU PLEDGED TO BE AN ORGAN DONOR? HERE'S WHY YOU SHOULD
The self-satisfaction you can get in stepping forward to do an altruistic act through this pledge either for their loved ones, or any recipient in need.
Discovery of your risk of developing certain diseases or any undiagnosed diseases during the process of being a potential donor. You have the benefit of getting diagnosis and management earlier depending on their case if they are found to have something concerning.
So, have you asked yourself if you have the courage to pledge your kidney for the support of another and to give a fuller life to a patient with kidney failure? If you have done so, kudos to you, but if you have not, ask yourself what is stopping you and address those doubts scientifically.
---
Have the courage; make a pledge to be an organ donor now via your MySejahtera app.