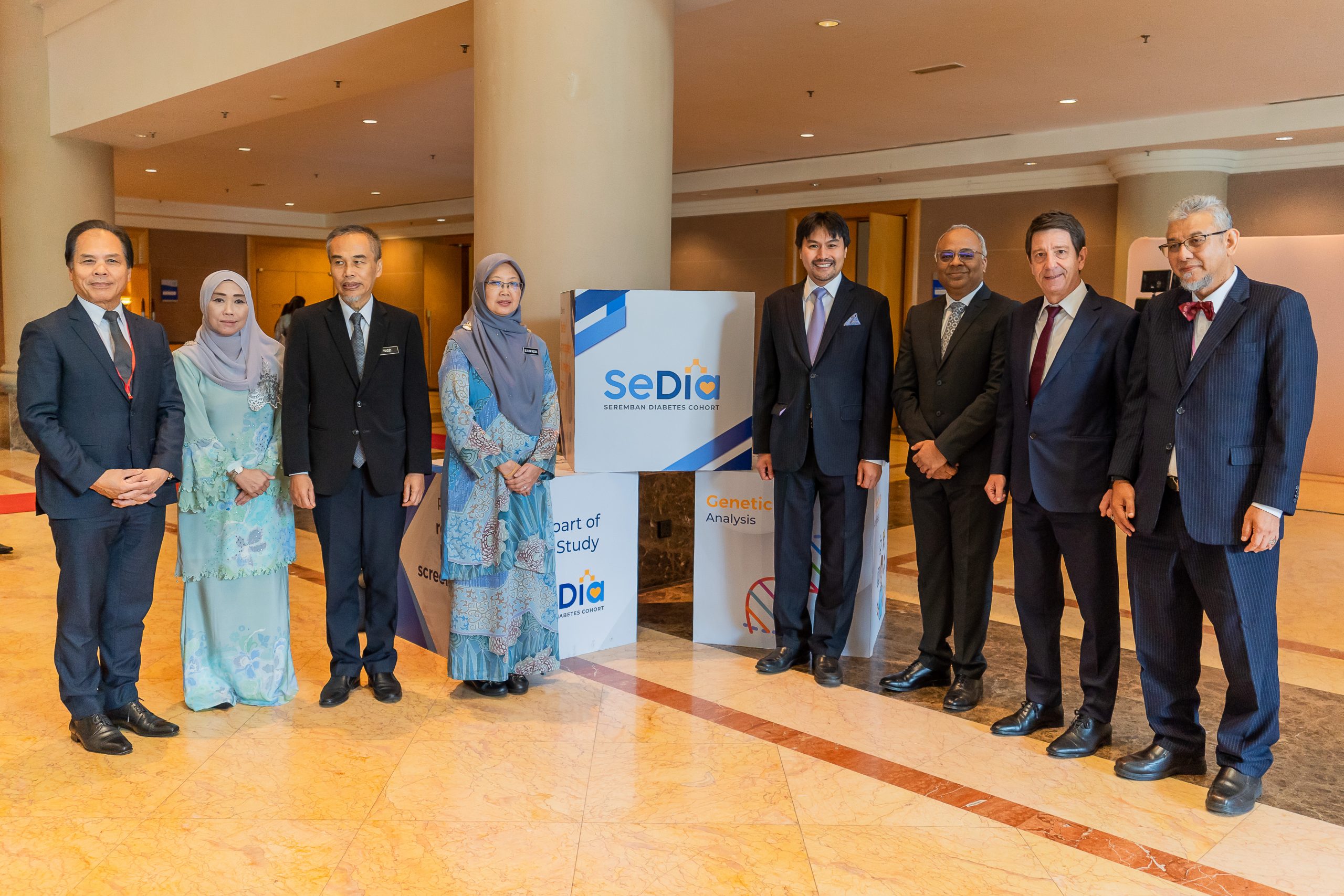 WORDS LIM TECK CHOON
On 10 July 2023, the Seremban Diabetes (SeDia) Cohort Study, was officially launched by Duli Yang Maha Mulia Yang Di Pertuan Besar Negeri Sembilan, Tuanku Muhriz ibni Almarhum Tuanku Munawir in Seremban.
PURPOSE OF THE SeDia COHORT STUDY
This study was launched to holistically explore all the factors involved in the development of diabetes as well as the complications experienced by people with diabetes in this country.
THE HISTORY OF THE STUDY
The genesis of the SeDia Cohort Story began on 17 May 2022 when the Ministry of Health Malaysia and the International Medical University signed a memorandum of understanding for the establishment of this study.
The research protocol of the study received the approval of the Medical Research and Ethics Committee (MREC) on 17 March 2023.
OVER 12,000 PARTICIPANTS SIGNED UP TO AID INVESTIGATION
This SeDia Cohort Study will cover a period of 12 years.
The first important step now is to obtain data that is socio-culturally relevant to the local community. So far, over 5,000 patients and over 7,000 of their family members have voluntarily registered as part of the Diabetes Registry of Klinik Kesihatan Seremban.
The investigators will use digital systems and data infrastructure to collect these participants' personal and medical information.
Blood samples will also be obtained from these participants for genetic profiling, to study individual predisposition to diabetes and, for people with diabetes, their predisposition to complications and response to medications as well as physical and dietary interventions.
These participants will be followed regularly, with the process of data collection conducted every 3 years over the next 12 years.
Additionally, details of the participants' life events, such as hospital admission and deaths, will be collected and updated every year.
STUDY HOPES TO IMPROVE DIABETES PREVENTION & MANAGEMENT IN MALAYSIA
Using the data obtained from these participants, the investigators will study and analyze the complex web of factors that contribute to the development of diabetes and its complications.
These factors include genetics and family history of diabetes to lifestyle and environmental factors, dietary regimes, physical activity, socio-economic levels, and healthcare delivery.
The investigators believe that the understanding of these complex factors and the connection between them would enable us to uncover optimal strategies for diabetes prevention and treatment.
Such strategies would enable implementation of evidence-based policies and programmes to address the escalating burden of diabetes in Malaysia.
ACCESS WILL BE GRANTED TO LOCAL & INTERNATIONAL RESEARCHERS
To establish the SeDia Cohort as a study of national significance, local and international researchers will be granted access to SeDia Cohort to conduct further analysis and studies, subject to approval of the MREC.
FUNDING INFORMATION
The SeDia Cohort study will be funded through public funds, which includes contributions from corporations and individuals.