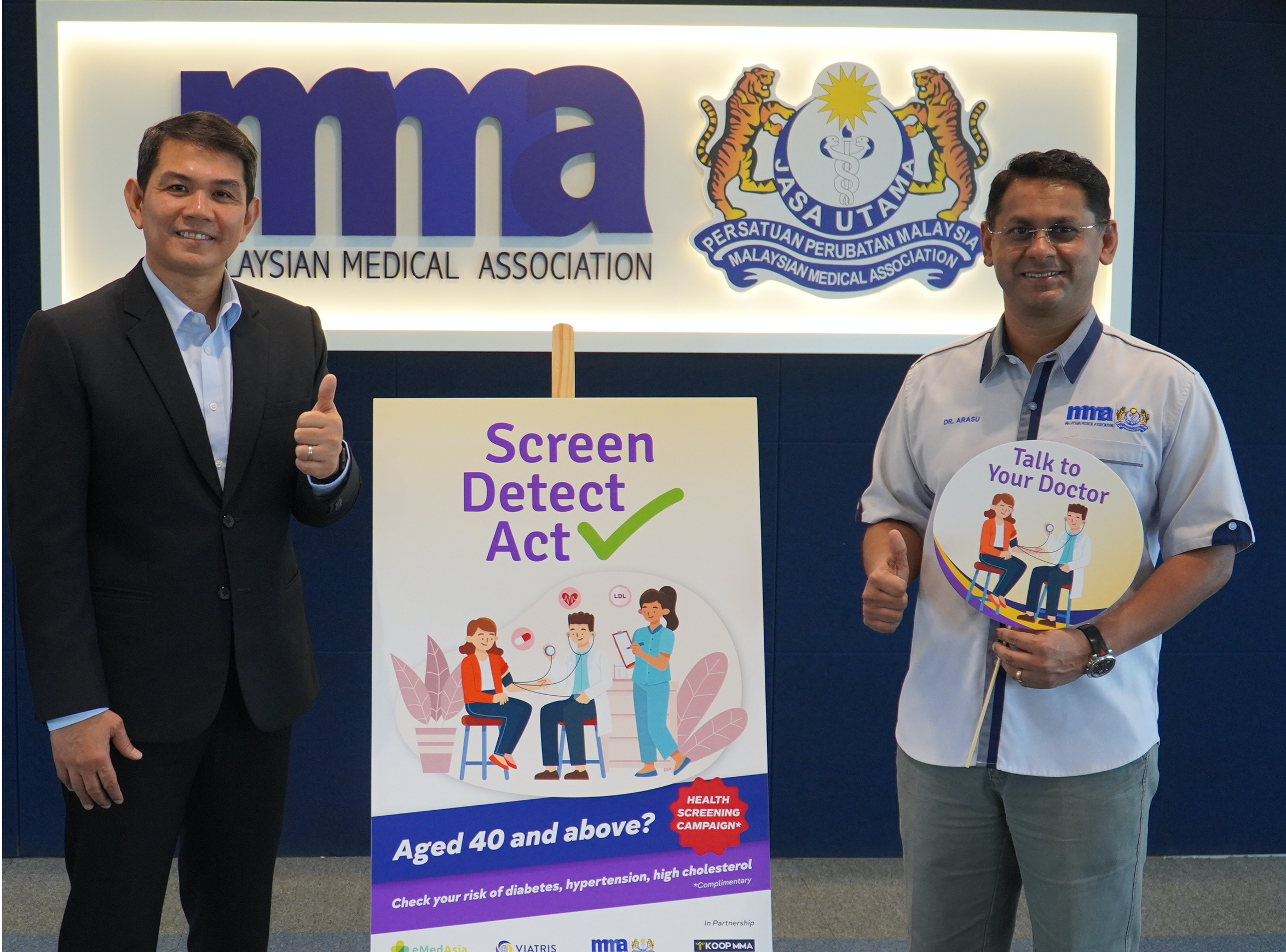 WORDS LIM TECK CHOON
FROM DECEMBER 2022 TO FEBRUARY 2023, MALAYSIANS AGED 40 & ABOVE CAN GET FREE HEALTH SCREENING
This is thanks to SCREEN.DETECT.ACT, a campaign jointly organized by Malaysian Medical Association (MMA) and Viatris Malaysia.
This campaign aims to have more Malaysians aged 40 and above screened for risk factors for non-communicable diseases such as diabetes, hypertension, and high cholesterol.
LACK OF HEALTH SCREENING LEAVES MANY UNAWARE THAT THEY HAVE NON-COMMUNICABLE DISEASES
The campaign is an effort of the MMA to support of the National Health Screening Initiative (NHSI) 2022, launched in July this year by the Ministry of Health, to address the low rate of health screening among the public.
Dr Muruga Raj Rajathurai, the President of the MMA, tells us: "It is concerning that a high number of Malaysians with high blood pressure, blood sugar, and cholesterol were unaware of their health status, as they did not see a doctor for a medical check-up to get a diagnosis."
He adds that the SCREEN.DETECT.ACT campaign is timely because the rate of health screenings has dropped over the last 2 years due to the lockdowns.
PILOT PROGRAMME ROLL-OUT
The SCREEN. DETECT. ACT campaign will roll out in Klang Valley and Negeri Sembilan, targeting 1,000 people above 40 years of age and those at higher health risks.
---
"We urge those above 40 years of age, those at higher risk, and especially, those who have yet to undergo any medical check-ups or health screening, to seize this opportunity to get yourself screened. Early detection and timely treatment can potentially lower your risks of complications and result in better outcomes. Health screening can save lives," says Dr Muruga.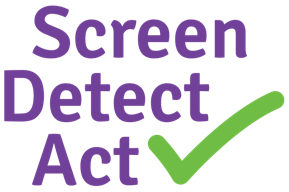 Free health screening under the SCREEN.DETECT.ACT is available at participating general practitioner clinics. For more information, contact Malaysian Medical Association (MMA) at 03-4041 1375 (office) or 018-277 8794 (WhatsApp only) from Monday to Friday (9 am to 6 pm).