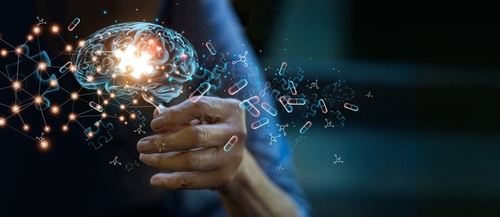 WORDS LIM TECK CHOON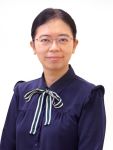 FEATURED EXPERT
DR TEH HOON LANG
Consultant Geriatrician
Sunway Medical Centre
The World Health Organization reveals that about 10,000,000—that's ten million—new cases of dementia are diagnosed every year.
In Malaysia, the Alzheimer's Disease Foundation shares that 204,000 to 264,000 adults were diagnosed with dementia in 2020, and they expect the numbers to rise to between 637,500 and 825,000 by 2050.
DEMENTIA IS ACTUALLY A GENERAL TERM THAT COVERS CONDITIONS IN WHICH ONE EXPERIENCES SIGNIFICANT DECLINE IN COGNITIVE FUNCTION
Consultant geriatrician Dr Teh Hoon Lang explains that the decline should be significant enough to affect one's thinking, memory, and social skills until it impedes their ability to carry out their usual day-to-day routines.
DEMENTIA IS A TERM THAT INCLUDE A NUMBER OF CONDITIONS INCLUDING
Alzheimer's disease, the most common one
Frontotemporal dementia, a rare form that usually develops in people younger than 60
Lewy body dementia
Vascular dementia, caused by blood vessel damage that interrupts blood and oxygen flow to the brain
Mixed dementia, a combination of two or more types of dementia
THERE ARE MANY FACTORS THAT CAN INCREASE ONE'S RISK OF DEMENTIA
"These factors can be divided into modifiable and non-modifiable risk factors," Dr Teh says.
Non-modifiable risk factors—things that we can't change—include:
Advancing age
Being female
Certain types of dementia can be passed down from parent to child; however Dr Teh assures us that having a gene for one of these types of dementia is not a surefire guarantee that the person will develop that type of dementia
Meanwhile, modifiable risk factors include:
Diabetes mellitus
High blood pressure or hypertension
Obesity
Excessive alcohol consumption
Smoking
Depression
Traumatic brain injury
Sedentary lifestyle
Social isolation
Mid-life hearing impairment
Air pollution
"The more risk factors a person has, the higher their chances of getting dementia," Dr Teh says.
TEN EARLY WARNINGS OF DEMENTIA TO WATCH OUT FOR
Memory loss
Difficulty performing familiar tasks
Problems with language
Disorientation to time and place
Poor or decreased judgement
Problems keeping track of things
Misplacing things
Changes in mood and behaviour
Challenges understanding visual and spatial information
Withdrawal from work or social activities
WHERE TO SEEK HELP IF YOU BELIEVE THAT YOUR LOVED ONE MAY HAVE DEMENTIA
It is fine to consult a general practitioner or GP, who can refer your loved one to a specialist if necessary.
A geriatrician is a specialist that can help with dementia in older persons, and other types of specialists such as neuropsychologists and psychiatrists may also step in to help.
DEMENTIA CAN'T BE CURED, BUT IT CAN BE SLOWED DOWN
Dr Teh shares that there is no cure for dementia at the moment.
However, she assures us that there are many measures or strategies to slow down the progress of the disease and provide both the affected person and their caregivers a better quality of life.
"The most important part of dementia care is to get diagnosed early and get professional advice on the management plan," says Dr Teh. "Every person with dementia is unique and the approach should be individualized. The basic principles of care include understanding the disease pattern and the struggles or difficulty they are facing, providing a supportive environment, maximizing their strength and minimizing their loss due to cognitive decline."