WORDS LIM TECK CHOON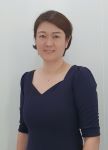 FEATURED EXPERT


DR LIZA LING PING
Consultant Obstetrician & Gynaecologist and Fertility Specialist
TMC Fertility
"For most, Mother's Day is the one Sunday a year where mothers from all walks of life are especially honoured for their dedication, love and sacrifice. At the same time, the celebration can be a painful experience for those coping with infertility," says Dr Liza Ling Ping, a fertility specialist.
She adds that for women facing infertility issues, the constant reminders of the joys of motherhood during that day may affect them mentally, physically, as well as emotionally.
START WITH SELF-COMPASSION
Be kind and shower care to yourself, the same kindness and compassion that you offer others.
"Increasingly, research has shown that self-compassion can help reduce anxiety and increase resilience," explains Dr Liza.
She asserts that infertility is a medical condition. It does not represent your worth as a woman and a human being.
Hence, Dr Liza calls for more self-empathy. "Avoiding harsh self-criticism," she says, "and you can make room for coping with infertility as best as you can."
SEEK SUPPORT
While it can be hard to speak out about infertility, Dr Liza recommends talking to others that are in a similar situation, or even supportive friends and family, as doing so can be helpful in processing your feelings.
"From what I've seen, exchanging experiences with others going through the same thing can lessen the loneliness," she adds.
ACKNOWLEDGE YOUR FEELINGS 
"Think about how you truly feel about Mother's Day and how you'd like to spend it," Dr Liza advises.
She adds: "Don't feel guilty for saying no to family events or large celebrations of motherhood if you feel that these might be triggering for you. You may instead choose to spend the day with your partner or friends—or even alone—to do something you personally enjoy to take your mind off things."
GO FOR A DIGITAL DETOX
Just go offline on Mother's Day.
Alternatively, Dr Liza advises to make use of temporary internet filter and blocking apps to choose which websites or social media platforms you'd like to avoid.
"While completely shutting off the online world may not be feasible for all, even a partial digital detox can help create a safe space for yourself," she says.
CELEBRATE THE MUMS IN YOUR LIFE
"Some women may find greater comfort in embracing the celebrations and redirecting their energy towards their loved ones," shares Dr Liza.
She explains that doing so may help you recognize your own pain while simultaneously appreciating others.
"Furthermore, by focusing on other mothers who enriched your life, including your own, you can encourage more positive associations with the day instead of negative feelings alone," she says.