WORDS LIM TECK CHOON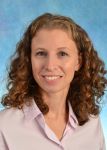 FEATURED EXPERT
PROFESSOR DR REBECCA J TRAUB
Veterinary Parasitology Specialist
Founding Director of the Tropical Council for Companion Animal Parasites
(TroCCAP)
LET'S HAVE SOME FACTS ABOUT CAT-LOVING PARASITES
An epidemiological study of over 1,000 cats in eastern and southeast Asia revealed that:
43% of pet cats harbour external parasites such as fleas, ticks, and mites.
14% harbour deadly internal parasites such as hookworm, roundworm, and heartworm.
In Malaysia:
89% of cats are infested with fleas.
1 in 10 cats is infested with lice.
Nearly 1 in 5 cats has ear mites.
Fewer than 40% of cats are protected against internal parasites.
Fewer than 33% of cats are protected against external parasites.
PERHAPS MALAYSIAN CATS ARE LESS PROTECTED BECAUSE THEIR OWNERS HAVE MISCONCEPTIONS ABOUT PARASITES IN CATS?
Professor Dr Rebecca J Traub shares 4 common misconceptions held by many cat owners.
NOT TRUE: PARASITES ARE A TRIVIAL MATTER; THEY WILL GO AWAY ON ITS OWN.
"Parasite infections can be deleterious for the health of cats," says Professor Traub.
"Often, cats only present with symptoms much later into the infection, resulting in worse complications," she adds. "This highlights the need to change perceptions and move towards a preventive approach to parasite infections to safeguard their health."
NOT TRUE: CATS THAT ARE KEPT INDOORS ARE ALREADY PROTECTED AGAINST PARASITES
A cat can become infested with parasites in many ways despite staying indoors all the time!
Here are some common examples:
Fleas can easily find their way into the house and infest cats. Cats tend to groom themselves often, and this behaviour can hide signs of flea infestation on their skin and fur from their owner.
Also, fleas can carry tapeworms, and a cat can become infested with tapeworm when it swallows a flea.
Rats inside the house that can spread roundworms to cats.
Mosquitoes can bite a cat and pass on heartworms.
NOT TRUE: FLEA SHAMPOOS ARE GOOD ENOUGH TO PROTECT CATS FROM FLEAS.
Flea shampoos will kill fleas on the cat during a bath.
However, the flea shampoo will not kill the flea eggs on the cat's fur or prevent these eggs from hatching.
It's best to consult the veterinarian on the best flea protection options for your cat.
USE SHAMPOOS & OTHER PRODUCTS THAT ARE CLEARLY LABELLED FOR CATS ONLY
It's best not to use human or dog shampoo for your cat or vice versa. This is to avoid issues such as skin dryness, fur loss, eye redness, and more.
NOT TRUE: CATS ONLY NEED TO SEE A VET WHEN THEY ARE INFESTED WITH PARASITES.
Preventive treatments are just as, if not more, important!
Consult a veterinarian on how to protect your cat from fleas and arrange for regular check-ups. The veterinarian can examine your cat and its feces on a regular basis for signs of parasite infestation.
Discuss with the veterinarian on the vaccinations that can protect your cat from dangerous internal parasites, such as a monthly heartworm vaccination.