WORDS LIM TECK CHOON
On 4 September 2023, the Pertubuhan Kumpulan Sokongan Ibu Bapa Dan Bayi Pramatang Malaysia (BPM) and the Galen Centre for Health and Social Policy partnered to organize a media roundtable called Taking a Closer Look at RSV.
RSV is short for respiratory syncytial virus, one of the most prevalent viruses that infect the respiratory system of mostly children below 3.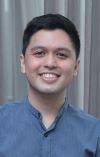 FEATURED EXPERT


ASSOCIATE PROFESSOR DR ADLI ALI
Head of Clinical Immunology
UKM Children's Specialist Hospital
"RSV is a disease that has been around for a long time, yet the number of cases is still high. The actual burden of the disease is not known from the economic impact on the healthcare system which includes admission costs, utilization of respiratory supports, as well the economic and social impact on the family of patients. Therefore, prevention is very important in addressing the further progression of the disease in the country."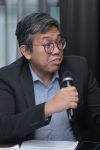 FEATURED EXPERT


AZRUL ABDUL KHALIB
Founder and Chief Executive Officer
Galen Centre for Health and Social Policy
"With the varied guidelines on prevention, we need to prioritize and respond with more urgency to RSV which can have a life-long impact. Parents, caregivers and the community at large need to understand the severity of the disease, how it can affect the future of our nation and what can be done to address them immediately."
Azrul also called for more streamlined guidelines for RSV prevention and to ensure the channels for parents to seek support and financial aid for their children are made more accessible.
Furthermore, increased availability of preventive options would help reduce mortality and save children's lives.