WORDS LIM TECK CHOON
FEATURED EXPERTS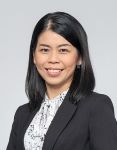 DR WONG YEN SHI
Consultant Obstetrician & Gynaecologist
Sunway Medical Centre Velocity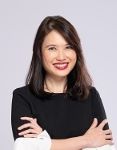 DR FARAH LEONG RAHMAN
Consultant Obstetrician & Gynaecologist and Fertility Specialist
Sunway Medical Centre Velocity
DR WONG YEN SHI ON UTERINE FIBROIDS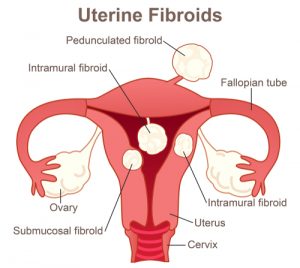 AT A GLANCE
They are non-cancerous growths that form in the muscular layers of the uterus.
One can have a single fibroid or multiple fibroids.
Often found in women in their reproductive years—that is, the period of time when they are capable of conceiving.
We still don't know what causes fibroids to develop in a woman. Dr Wong states that hormones and growth factors could be possible causes.
YOU MAY HAVE UTERINE FIBROID(S) IF YOU HAVE…
Irregular or painful period
Heavy bleeding during your period
Frequent urination or constipation
Abdominal distension or bloating
Back pain
Unexplained weight gain
Painful sexual intercourse
TREATMENT
Fibroids can be removed via surgery. Depending on the location and size of the fibroid(s) present in the uterus, this can be open surgery or laparoscopic surgery, the latter involving the use of a laparoscope to make fewer and smaller cuts in the body. Women that no longer want to have children can also opt to have their womb surgically removed.
Newer treatments such as uterine artery embolization (blocking the blood vessels that nourish the fibroid, thus causing it to shrink) and high intensity focused ultrasound (HIFU) surgery can be considered, but note that not every medical facility in Malaysia offer these treatments.
Medicines to relieve symptoms such as heavy menstrual bleeding and painful period
DR WONG YEN SHI & DR FARAH LEONG RAHMAN ON OVARIAN CYSTS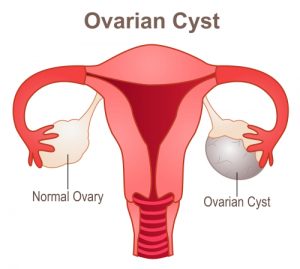 AT A GLANCE
These are sacs that contain mostly fluid, sometimes with tissues or blood, which form within the ovaries or on its surface.
They are mostly benign, but can be cancerous on rare occasions–especially among women between 60 and 65.
Ultrasound and CA125 tumour marker test are used to tell whether an ovarian cyst is benign or cancerous.
Conditions such as pregnancy, pelvic infections, and endometriosis can increase the likelihood of developing ovarian cysts. A woman with a history of ovarian cysts is more likely to develop ovarian cysts in the future.
Yes, it's possible to have both fibroids and ovarian cysts at the same time.
YOU MAY HAVE OVARIAN CYST(S) IF YOU HAVE…
Irregular or painful period
Frequent urination or constipation
Abdominal distension or bloating
Back pain
Unexplained weight change
Unexplained loss of appetite
Quick sense of fullness while eating
Painful sexual intercourse
TREATMENT
Smaller cysts usually don't require treatment. Instead, the doctor will monitor the cyst for signs of growth and other changes. 

Larger cysts can be removed via open or laparoscopic surgery.
CAN UTERINE FIBROIDS & OVARIAN CYSTS AFFECT ONE'S CHANCES OF HAVING A BABY? DR FARAH EXPLAINS 
Most women with fibroids and cysts have no problems getting pregnant.
However, depending on the size and location, uterine fibroids may affect one's fertility. For example, fibroids that form in the womb lining may block the fallopian tubes, keeping the egg from being fertilized by a sperm cell, or make the womb environment less conducive for a fertilized egg to attach to the womb for further development.
Fibroid developing during pregnancy may increase the risk of early delivery. "In some cases, it can cause severe pain when fibroids outgrow their blood supply. If the fibroid is large, it can cause the baby to be positioned wrongly, such as the baby's head not turning down even at term," explains Dr Farah.
Ovarian cysts forming during pregnancy is usually not a cause of concern, except when the cyst grows so big that it ruptures open.
DR FARAH'S ADVICE
Go for regular gynaecology check-up to detect the growths of uterine fibroids and ovarian cysts as well as to ensure that the rest of the reproductive system is in good condition and working order.
When you're about to embark on your pregnancy journey, seek advice from your doctor if you have a history of uterine fibroids and/or ovarian cysts.
We still don't have any evidence-based method to prevent the formation of uterine cysts or ovarian fibroids. However, practicing good health and maintaining a well-balanced diet will be good for your overall well-being and improve your chances of a safe and successful pregnancy.